Dallas Stars: Denis Gurianov could be postseason X-factor
As excellent as the Dallas Stars are defensively, their Stanley Cup chances could depend on finding ways to give Denis Gurianov more playing time.
The Dallas Stars are a defense-first team. It's working well for them, as they enter the month of March in third place in the Central Division with a comfortable nine-point cushion over the Nashville Predators and Winnipeg Jets. The Stars defense has been great, allowing the seventh-fewest expected goals against per hour at 5v5.
Moreover, their goaltending tandem of Ben Bishop and Anton Khudobin has been fabulous, to say the least. Among the 45 goalies who have played at least 1,500 minutes (all strengths), the latter has the second-highest GSAA (goals saved above average) and the former has the sixth-highest.
But as great as the Stars are in net and defensively, their Stanley Cup chances could come down to their offense. You can't win games -1 to 0 in the NHL. Even 1-0 games have been uncommon in the postseason during the post-2013 lockout era. Only one team (2018 Vegas Golden Knights) have won more than one 1-0 game in a single postseason during that span.
That's why the Stars need to find more ice time for young forward Denis Gurianov. He's a bit of an enigma, as he's an extremely gifted offensive player who isn't that great defensively. But the Stars are a much better team when he's on the ice. His 58.33% 5v5 goals for percentage is the second-best among Stars forwards (min. 300 5v5 minutes).
Furthermore, Gurianov's 20 goals lead the team. That's quite impressive for someone who could have been considered a "bust" before this season. The Stars drafted him back in 2015. Before this season, Gurianov had just four points in 22 games. Now he's one of the most important players on the team.
However, despite Gurianov's outstanding production, he's had a hard time finding playing time under interim head coach Rick Bowness. Gurianov ranks 12th among Stars forwards in ice time per game since they hired him back in December. Players like Radek Faksa (7 points in 30 games) are getting more playing time than him. That's baffling considering how much trouble the Stars are having at scoring goals.
Currently, the Stars are a bottom 10 teams in goals scored. That's not going to cut it if they want to win the Stanley Cup. Here's where the past five Stanley Cup champions have ranked in goals scored.
2018-19 Blues: 15th*
2017-18 Capitals: 9th
2016-17 Penguins: 1st
2015-16 Penguins: 3rd
2014-15 Blackhawks: 16th
*ranked ninth from January 1st to end of season
Sure, you can point to the LA Kings, who won in 2014 despite also being 25th in goals scored. When they won in 2012, they ranked 29th out of 30. However, the Kings were even better defensively than the Stars back then and had a stronger supporting cast than the Stars currently have.
Gurianov gives the Stars a scoring threat they lack. In limited minutes with Tyler Seguin and Alexander Radulov, he's done quite well. It's remarkable how little playing time Gurianov gets when he adds the one element that's keeping the Stars from being true Stanley Cup contenders. He's the only NHL player with at least 20 goals who's also averaging under 14 minutes of ice time per game.
True, Gurianov only has 16 5v5 points this season, but that's still fifth among Stars forwards. Plus, if you look at points per hour, he ranks second only to Tyler Seguin. Gurianov is also the Stars leader in 5v5 goals per hour with 1.15.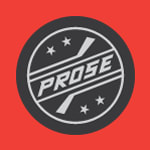 If the Stars want to win the Stanley Cup, they need to score more goals. Getting Gurianov more playing time would help them solve that problem. Yes, they'd need more production from their other forwards too. But if the Stars can get creative and find more ways to get Gurianov on the ice in offensive situations, that could give them the boost they've been looking for.