IIHF cancels March tournaments due to coronavirus
The IIHF announced all March tournaments have been canceled because of the coronavirus. The only exception is the IIHF Women's World Championship.
While I prefer to hear news about hockey and how the Houston Astros are getting continuously booed for their cheating scandal, the news waves have been dominated by the coronavirus. The IIHF has taken notice, canceling all but one of their March tournaments. They'll still be having the Women's World Championship, which will be held in Canada.
This past weekend, I flew to Atlanta and the number of people wearing face masks was more than I could have expected. It could have been a drinking game – drink an actual Corona beer for every single coronavirus mask. If I did that, I wouldn't have even made it on my flight back to New Jersey.
Professional sports seem largely untouched from the virus, with a notable exception being the Japan 2020 Summer Olympics. Of all sports, I suspected hockey to be the least affected, since the normal hockey-loving countries aren't currently main centers of activity for the virus.
The cancellation came at the recommendation of the IIHF's medical committee. The IIHF explained in their press release that they will address the cancellations at their winter meetings scheduled for the middle of March in Zurich (the press release had no specific date). In addition to monitoring the situation and considering future tournaments, the financial consequences of the cancellations will also be discussed.
While this is the first major impact of the outbreak on the game of hockey, it's not the very first. In fact, it's not even the first considering the IIHF. A May 2020 tournament in Kyrgyzstan has been canceled as well. That decision was made by the local government and not the IIHF.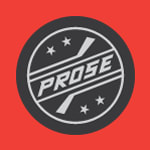 Hopefully, this is the only major impact for the sport of hockey. Aside from their comments on Chinese preseason games, the NHL has been largely quiet on the subject. While there isn't a reason for the NHL to panic, hopefully, they're keeping the health of their fans, players and personnel a top priority.