Tampa Bay Lightning: Discipline and penalty kill are serious concerns
The Tampa Bay Lightning followed up an 11-game winning streak by losing 5 of their last 6 games. Through the ups-and-downs, what do the Lightning need to adjust?
The Tampa Bay Lightning looked like a completely different team in their 11-game win streak then they have been recently. They went from very rarely being down in games and playing three full periods, playing smart hockey while also getting great goaltending, to playing inconsistent from period to period and blowing leads, and playing without much goaltending help.
Despite all of that, it's the special team's units that have been the focal point of their struggles. First, let's look at the performance of the power play and penalty kill over the 11-game win streak.
The power play had 28 total opportunities and only cashed in on just one of those chances. For a team that has Steven Stamkos, Nikita Kucherov, Brayden Point, Victor Hedman, Mikhail Sergachev, Alex Killorn, and Anthony Cirelli on the man-advantage, cashing in on just 3.6% of power plays in an 11-game span, that's unacceptable.
However, it's also an indication that they don't need the power play to succeed, as they won all of those games despite some pretty horrendous opportunities on the PP.
The penalty kill, on the other hand, had plenty of success on the win streak. For one thing, they only took 20 penalties in the 11-game span, which is a hair under 2 penalties per game. They killed off 18 of those 20 short-handed situations, which sits at a 90% success rate, which is excellent.
But it helps when you take such a small amount of penalties, which keeps the PK unit fresh, for the most part, when they have to go out on the ice.
Last Six Games
Before we get into the five losses the Lightning have experienced over their last six games, let's look at their 4-3 win over the Calgary Flames.
The Lightning had four power play opportunities against the Flames, scoring on 2 of them. When you pair this game with the 11 wins that they recorded, their PP success rate lands at 9.4% in their 12 total wins. Again, they showed a lack of reliance on the man-advantage, which can very well be looked at positively.
The Lightning penalty kill had to kill off 2 total penalties, but ultimately only killed off one of them, hitting them with a 50% PK success rate. In total, in their 12 wins, their PK success rate landed at 86.4%.
Looking at these numbers, it's clear that the Lightning didn't need a lethal power play to win games. They just need an effective penalty kill to bail them out when they took their occasional penalties.
Which brings me to the next point; where were the special teams in the 5 losses that they've experienced? The power play improved despite the losses, scoring on 2 of the 14 opportunities they had for a 14.3% success rate. That's still not great, at all, but it's much better than the 3.6% they had on their 11-game win streak. So, if the power play improved, why did they lose these games?
The penalty kill had to take on killing off 22 total penalties in their 5 losses. The reason I mention the total number of penalties in these 5 losses is because it's the same amount of penalties they had to kill off in the 12 wins. They went from averaging 1.83 penalties a game in their wins to averaging 4.4 penalties in their losses.
It doesn't matter how good your PK units are if you average over four penalties in every single game. Those PK players get tired, and when they get tired, they make mistakes. The Lightning shoot themselves in the foot by taking penalties at a high rate, and their PK went from killing off at an 86.4% rate to 68.2%. That big of a decline will go a long way in costing your team games.
Barclay Goodrow and Blake Coleman have been key penalty killers since joining the squad, and both guys have, to this point, been extremely underwhelming in this area, especially Coleman. You could blame the number of penalties the Lightning have been taking, or you can blame the lack of chemistry these new players have with their new teammates in Tampa Bay. But the fact of the matter is neither guy has been good when it comes to killing penalties, and they need to be.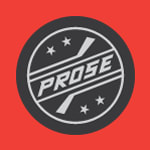 The over-reliance on the PK units have been evident over this recent 17-game stretch. Through the ups and downs, the PK has been a major factor. Between the number of penalties being called against Tampa, to the decline in the success of the PK unit as a whole in games they lost compared to games they won. Once the Lightning solve their PK woes and their newest additions pick up the slack, whether it's the chemistry or something else, they'll be dangerous once again.