Detroit Red Wings: Steve Yzerman's 2020 NHL Draft Prototypes
The Detroit Red Wings season has been historic in every wrong way, as they have been extremely bad. However, there is hope for the Red Wings, as they could land a top pick in a stacked draft.
The Detroit Red Wings have a 49.4% chance to land a top-three pick in the upcoming 2020 NHL draft, according to Tankathon.com. They also have an 18.5% chance of landing the top overall pick. Though that doesn't seem exactly favorable, the next best odds sit at 13.5%.
All of this is due to their 15-48-5 record, as of March 5th. It's easy to see them landing at that top spot and that holds a lot of value in the Red Wing fanbase, as top prospect Alexis Lafreniere has endless potential as the unanimous top prospect.
However, hockey is a strange and very unpredictable sport and the draft lottery is proof of this. The Red Wings could fall to the fourth overall pick (which isn't a big difference), but it does guarantee they won't get Lafreniere. So, who are some of the other options the Red Wings have? What other prospects could be considered "prototypical" Red Wings?
First, let's look at their GM, Steve Yzerman. Yzerman only has one draft under his belt as the Red Wings general manager, making his draft patterns as Detroit's GM very hard to find. So I looked back at his time in Tampa Bay.
He started in 2010, and from that point to today, has drafted 78 total players, including 43 forwards, 27 defensemen, and eight goalies. In order to find his patterns, I looked at the nationalities of the players he selected to find certain preferences. Then I looked at the heights and weights of each player, separated by positions, to see if there was a preferred size.
Let's look at the 4 top forwards I deemed were prototypes based on Yzerman's draft patterns.
Forward Options
Believe it or not, Lafreniere perfectly fits the mold Yzerman has gone for. He has established a liking for players between 5'11″ and 6'1″, with a weight of around 176-195 pounds. Lafreniere stands at 6'1″ and 192 pounds. I did a deep dive on Lafreniere a few months ago, which you should check out.
Lafreniere is incredible in transition and he is an offensive dynamo. His hockey IQ is through the roof, as he separates himself from the rest of the QMJHL. He's reliable in the defensive zone. He's a fluid skater. He possesses physical capabilities and isn't afraid to mix it up or defend a teammate.
Lafreniere is the entire package, and there's not a single GM who would pass over him, whether he fits the patterns established in previous drafts or not. He's a generational talent with an immeasurable ceiling. If the Red Wings select first, they're taking him, no doubt about it.
The second best fit based on Yzerman's pattern is Anton Lundell. Lundell stands at 6'1″ and 183 pounds, putting him within Yzerman's preferences. The only issue is Lundell is out of the 1-4 pick range that Detroit has locked up to this point. However, Yzerman, just last year wasn't afraid to take a shot at a player who wasn't exactly ranked as high as he was taken, why not do it again?
I also did a deep dive on Lundell earlier this year, and though I personally am worried about Lundell potentially getting rushed into a role before he is ready, he's still a high-end prospect. He is a raw skater, possessing strong abilities, but needs some work.
He has a good feel with his playmaking abilities, though he does play a bit sloppy overall in the offensive zone. His shooting ability is definitely towards the top of the draft, and if that's what the Red Wings are looking for, he certainly would fit the bill. Lundell's defensive game is definitely strong, but he still needs a lot of work in that area.
The third best fit for the Red Wings is Alexander Holtz. Holtz stands at 6'0″ and 183 pounds, making him the smallest among the three players already mentioned. However, it puts him smack in the middle of Yzerman's preference. Holtz is also closer to the top-four than Lundell, making him slightly more realistic. Yzerman is known to prefer Finnish players over Swedish players, which is why Lundell is more of a Yzerman prototype.
Holtz is a strong skater, with good speed and great balance. He also displays high-end hockey IQ with his excellent positional awareness and his ability to read the play a step ahead of everyone else.
His offensive abilities are top-notch, as he is a great passer and an even better shooter, with some experts saying he has Maurice Richard Trophy-winning potential at the next level. That high-end awareness I mentioned earlier translates to the defensive zone as well, making him a very complete player, though still a bit raw and a year or two out from being an impactful NHL player.
Finally, the last fit at the forward position for the Red Wings is Tim Stutzle. Stutzle, who is 6'0″ and 187 pounds, easily can fall within the top-4 pick range. What makes him the lowest fit among the 4 big ones is his nationality. Yzerman has shown a lack of German draft picks, though he did take a flier on German defenseman Moritz Seider. It isn't nearly out of the realm of possibilities because of the Seider pick, and also because of Stutzle's size and skill set.
Stutzle is arguably the best skater in this draft. His speed, edgework, and acceleration make him dangerous on the rush, as he can make a move inside or burn a defenseman to the outside. He is also an excellent puck handler. I also feel as though he is one of the best passers I have ever seen before reaching the NHL level.
For a prospect, he is hands-down the best in this draft in that area. His shooting is under-utilized but solid. I see him as a 20+ goal scorer consistently. His hockey IQ is through the roof, especially in his positional awareness. Though he doesn't get much time in the defensive zone, he still shows reliability in that area, making him a very reliable option there, and shouldn't be a concern at this time.
Other Options
As for top defensemen, there isn't a realistic option at the top of the draft that falls within the Yzerman prototype, but there is one for the goaltending position. Considering there's only one goalie that is universally ranked as a first-round selection, Yaroslav Askarov is a realistic option that falls within Yzerman's preferences.
Yzerman has shown a pattern of selecting goalies between 6'2 and 6'4 and has taken a Russian goalie in the past, in the form of Andrei Vasilevskiy. Considering the success that Vasilevskiy has had to this point in Tampa, it wouldn't be a surprise if he takes another look at a Russian goalie with incredible upside.
Askarov is technically sound and looks almost robotic. He effectively takes away the bottom of the net and is so quick dropping down and getting right back up for the next shot. His angles are advanced for his age, as he takes away so much of the net.
He has a solid glove and blocker side, and he is a good communicator. He is way beyond his years, and if Yzerman takes a shot with Askarov, it would be a massive help. Think about it, Filip Larsson and Kaden Fulcher are their young goalies in the pipeline, and they are nowhere near where Askarov is, in terms of potential and current skill level. He would be well worth the selection if the Red Wings fall outside the top-4.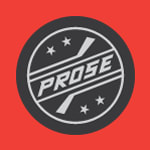 Quite honestly, with the way this season has gone, along with the clear fit that he has, there's no way Lafreniere isn't a Red Wing in the 2020-21 season. Now, the draft lottery is very strange and unpredictable, however, they have the best odds and Lafreniere is the big catch. But the other options I have proposed wouldn't be too bad either.