Boston Bruins: Nick Ritchie is the enforcer fans have wanted
Based on a small sample size, trade deadline acquisition Nick Ritchie has a lot more to offer to the Boston Bruins than just his offensive presence.
Back at the 2020 NHL trade deadline, the Boston Bruins acquired Nick Ritchie from the Anaheim Ducks for forward Danton Heinen. In a small sample size of six games, Ritchie has two points.
It's not just about points though. Ritchie is the "enforcer" Bruins fans have been calling for for years. He's not afraid to retaliate and stand up for his teammates. He has been what fans were hoping David Backes would be.
For context, Ritchie and Riley Stillman of the Florida Panthers dropped gloves after Stillman and Bruins star David Pastrnak had a small altercation.
The team was lacking physicality. While the role of an enforcer is near obsolete, head hunters are still there. There's no doubt in my mind that says a majority of Bruins fans and maybe some players agree. It's easier to go after a team that won't fight back. It's like picking on the smallest kid in the playground? What's he gonna do, cry?
With the Stanley Cup Playoffs coming up, I think Ritchie will be an excellent addition. You don't need a lot from him when your offense is what it is. If you're facing a team like the Washington Capitals or Tampa Bay Lightning, you're going to need that edge you didn't have before Ritchie arrived.
The penalty kill is strong, so if he's in the box for two now and again, I don't think it will kill this team. However, then you have to have a conversation of a disciplined and undisciplined hockey player.
It's hard to judge a player's effectiveness off of six games. It happened with Charlie Coyle and some members of the Boston media wrote him off before he got a chance to show up. Jumping into a team with excellent chemistry and finding your stride will take some time.
One thing that fans may not know is that Ritchie was drafted before Pastrnak. Yes, the same David Pastrnak who wears 88 and has 48 goals for the Bruins. Ritchie went 10th overall in 2014, falling rather short of the expectations many had.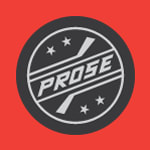 Ritchie's brother is also in the Bruins organization. You may know him as the guy who said there were 83 games in the regular season, or simply as Brett Ritchie. Again, it could be too early to tell, but I think the front office might have gotten the right one this time around.