NHL free agency: Top 5 potential destinations for Robin Lehner
For the second straight summer, Robin Lehner will be one of the top players available in NHL free agency. Here's an early look at five teams who would make sense for him.
It has been a fascinating turnaround for Robin Lehner's career since joining the New York Islanders last season. It all began during the 2018 offseason when he hit NHL free agency. He was diagnosed with bipolar disorder, attention deficit hyperactivity disorder, and post-traumatic stress disorder, as well as struggling with both alcohol and drug addiction. That offseason is when he decided to get help, and it completely changed his game.
During the 2018-19 season, his first and only season with the New York Islanders, Lehner was simply fantastic. He posted a 2.13 goals against average (GAA) along with a .930% save percentage and a 25-13-5 record. Due to both his strong play as well as his fantastic comeback story, he was named a Vezina Trophy Finalist and also won the Bill Masterton Trophy.
It is important to remember that before admitting that he had been struggling with addiction, Lehner was still a good NHL goalie. He posted seasons with strong numbers in the past but always seemed to struggle with consistency. That season with the Islanders showed everybody just how good he truly was.
It came as somewhat of a surprise that he was not able to cash in on a big contract this past offseason, instead choosing to sign a one-year, $5 million deal with the Chicago Blackhawks. His strong play has continued this season with both the Blackhawks as well as his new team, the Vegas Golden Knights. The Knights just recently acquired Lehner as a rental at this year's trade deadline.
The interesting thing to see now is where Lehner will end up next offseason. Although he is currently on the Vegas Golden Knights, they won't likely be able to sign him as they have Marc-Andre Fleury signed for two more years after this at $7 million per season. So, with that, here are five destinations that may make sense for him next season…
Carolina Hurricanes
There were rumors at this year's deadline that the Hurricanes were pursuing Lehner. This would certainly have made sense, as they have a very strong roster but average at best goaltending. The current duo of Petr Mrazek (2.71 GAA, .904 SV%) and James Reimer (2.66 GAA, .914 SV%) may very well need to be improved if the Canes want to hoist the Stanley Cup anytime soon.
Both Mrazek and Reimer have one year left on their contracts after this season, with Mrazek's cap hit at 3.13 and Reimer's at 3.40. Considering the Hurricanes are already a cap-strapped team, it may be tough to fit Lehner into the fold for next season. However, the cap is expected to rise next season. If the Hurricanes are able to move either of their current goalies in a trade, they may be able to bring Lehner into the fold.
Buffalo Sabres
This does seem a bit odd, considering Lehner already spent three seasons in Buffalo and his tenure didn't end on a particularly high note. However, if Lehner and the Sabres were able to make up, this fit makes a lot of sense.
The Sabres signed Carter Hutton to replace Lehner prior to the 2018-19 season, and it hasn't gone as planned. This season Hutton has a cringeworthy 3.18 GAA and a .898 SV%, and has been relegated to backup duty because of his poor play. Though Linus Ullmark has played fine, he isn't viewed by many as a future starting goalie in the NHL.
As far as contracts go, Hutton has one year left at $2.75 million, while Ullmark is a restricted free agent (RFA) at seasons end. While it is likely they keep Ullmark, they would no doubt like to try and move on from Hutton. Unfortunately for them, getting someone to take him would be difficult given his poor play. If they were able to find a suitor, however, signing Lehner would certainly help get the struggling Sabres back on the right track.
Ottawa Senators
The Ottawa Senators are another former team of Lehner's, as he was drafted by them in the second round of the 2009 NHL Entry Draft. He spent parts of five seasons with the Senators before being traded to the Sabres.
The rebuilding Senators could use a goaltender like Lehner, who is still relatively young and is one of the better goalies in the entire league. Considering the fact that longtime goalie Craig Anderson is an unrestricted free agent (UFA) at seasons end, there may just be a fit.
Besides Anderson, the Senators also have Anders Nilsson, who is signed for next year as well. Though his $2.6 million deal may be somewhat hefty for a backup, the Senators will have some cap space going into next season with Andersons $4.75 million deal coming off the books and they may be able to use that space to lure Lehner in.
Detroit Red Wings
The Detroit Red Wings have had a horrendous season. As of now, they have a record of 17-48-5, and certainly don't look like a team a high-profile free agent like Lehner would choose to sign with. However, they have some very good young talent on their roster and could improve a lot quicker than people think. If they end up securing the first overall pick at the draft lottery and get their hands on Alexis Lafreniere, look out.
From Detroit's perspective, it makes perfect sense. Their longtime goaltender Jimmy Howard, who hasn't won a game since October, is up for free agency at seasons end. Given the fact that he has posted a 4.20 GAA along with a .882 SV%, it seems likely that not only is his Red Wings career over, but possibly his entire NHL career. Lehner is the best goalie on the free agent market this season and would make tons of sense for the Red Wings to go after.
Colorado Avalanche
Out of all the teams listed, the Colorado Avalanche are certainly the most intriguing. This is a team that features stars such as Nathan MacKinnon, Mikko Rantanen, and Gabriel Landeskog yet have nearly $40 million in cap space.
Yes, some of this is due to current injuries, but the Avalanche have done a terrific job of signing their stars to great value contracts and would be able to make a significant offer to Lehner.
This would make a lot of sense from Lehner's perspective. The Avalanche are one of the best young teams in the league and should be a contender for years to come. They recently extended backup goaltender Pavel Francouz to a two-year extension at $2 million per year, and also have current starting goaltender Philipp Grubauer signed for next season at $3.33 million.
While Grubauer hasn't blown anyone away with this play, he has still been solid, and is a goalie that other teams would certainly be interested in trading for. Francouz, on the other hand, has been spectacular this season, and likely isn't going anywhere. If the team were likely to trade either goalie one would think Grubauer would make the most sense, and this would help free up even more cap room to make an offer to Lehner.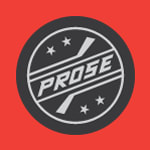 Of course, at the end of the day, these are just predictions. It is impossible to see the future, and as we have seen with the NHL before, sometimes the moves made are the ones that are least expected. Regardless, whichever team does end up with Lehner will have gotten themselves a true number one goalie.