Florida Panthers: Sergei Bobrovsky donates to help arena workers
To help the arena workers who won't be able to work during the stoppage to the 2019-20 NHL season, Florida Panthers goaltender Sergei Bobrovsky is donating $100,000 to their cause.
The NHL has put a stop to the 2019-20 season. A lot of people are impacted by this. Obviously, it stinks for the fans, who love to watch hockey. But it's the arena workers who are really drawing the short straw in all of this. They're the ones who aren't going to be able to work, which impacts their lives. Florida Panthers goaltender Sergei Bobrovsky has decided to chip in and help.
According to Elliotte Friedman of Sportsnet, the Panthers goaltender is donating $100,000 towards the salaries of his team's arena workers.
Furthermore, Bobrovsky's teammates, perhaps inspired by his generosity, are matching his donation and their owners will take care of the rest.
This is an outstanding gesture from Bobrovsky, who's looking out for the people who make the NHL happen behind the scenes. He's pretty darn blessed in all of this. Bobrovsky's playing a game for a living and he's very well-off financially.
The coronavirus is affecting a lot of people. But really, it's the people who aren't able to work and aren't well off financially who hurt the most. Props to Bobrovsky, his teammates, and the Panthers for making sure their arena workers are taken care of.
Bobrovsky signed with the Panthers during the summer of 2019. He signed a seven-year deal worth $10 million annually.
This season, Bobrovsky's salary is set to be $11.5 million, though it remains to be seen how the season's pause will determine that.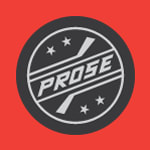 Through 50 games this season, he has a 23-19-6 record in 48 starts with a save percentage of .900%. Bobrovsky is a two-time winner of the Vezina Trophy, awarded to the NHL's best goaltender.He won the Vezina in 2013 and 2017. Furthermore, Bobrovsky was named a Hart Trophy finalist during the 2016-17 season, finishing third overall.