Top 5 NHL players who would be perfect for Queer Eye
With the NHL at a standstill, some players might start exploring their post-playing careers. These 5 players should consider joining Queer Eye.
The NHL has paused its season thanks to the coronavirus. With the stoppage in the season, players are spending time with their families and exploring some of their favorite hobbies. Some players might even start thinking about what they should do after they retire. There are a few players who should consider joining the cast of Queer Eye.
For those who don't know what Queer Eye is, it's a Netflix show based around five homosexual guys who help improve the lives of other people. They give them a complete makeover, advice on a variety of topics, and often help them find the confidence they previously lacked.
While these five players, to the best of my knowledge, aren't homosexual, they'd be great at helping other NHL players improve their fashion sense and style. But first, some honorable mentions.
Honorable Mentions
I'm a huge fan of Auston Matthews and his outfits. But he's disqualified from this list because of his awful mustache. Henrik Lundqvist of the New York Rangers is probably the most handsome man in the NHL. But other players have surpassed him as far as fashion. That says more about them than it does about him.
Now, without further ado, let's take a look at who would make up hockey's "Fab Five".
P.K. Subban
P.K. Subban was born to do this. Not only is he one of the league's most popular and marketable players, he's also one of the most stylish. Subban's suits are always on point and he loves fashion. He's an entertainer and he's great at inspiring people. Subban would be flawless in a role similar to Karamo Brown, who is Queer Eye's culture expert.
Braden Holtby
There are several reasons why Washington Capitals goaltender Braden Holtby would be great for Queer Eye. First of all, he's one of the best-groomed players in the NHL. Whether Holtby's beard is long, short, or non-existent, his facial hair is great.
Secondly, Holtby's more conservative approach to fashion would complement the rest of this group. Thirdly, as you'll see in the video below, he has an appreciation for fedoras and fancy hats. The world needs more men confident enough to rock fedoras and hopefully, Holtby can encourage more players to wear them.
William Nylander
Toronto Maple Leafs star forward William Nylander is quickly emerging as one of the NHL's most talented forwards. He also has a passion for fashion. Though Nylander doesn't always make the best decisions stylistically, he has significantly improved.
Nylander's style leans toward European, which would be a nice thing to have in this group. He could also train players in the art of taking really good pictures on Instagram.
Mathew Barzal
When you think of players who love fashion, New York Islanders center Mathew Barzal probably isn't the first name that comes to mind. However, the reigning champion of the Fastest Skater competition at the 2020 NHL All-Star Game is very savvy.
Barzal has already been featured in the New York Times, where he discussed his unique approach to street style.
When I first moved to New York, I had so little clothing. I maybe had only two pairs of shoes. Now I have maybe eight pairs. I love sneakers. I have a pair of black Y-3s that are reliable. I also like my Adidas NMDs, which are in a white and gray but still stand out. I like Vans too. When I get more dressed up, I'll wear my Saint Laurent Chelsea boots.
His shoe game is top-notch among NHL players and his passion for street fashion would make him a perfect fit in this Fab Five.
Brent Burns
Brent Burns of the San Jose Sharks is a polarizing player when it comes to fashion. You either love his bold fashion choices or you hate them. But one thing's for sure. Burns is not afraid to make strong fashion choices. If the NHL ever wants to approach the level of the NBA as far as fashion, players like Burns are going to have to lead the charge.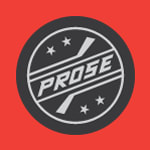 As long as he avoids camo suits, he'd be a very strong choice for this group. Also, he's not afraid to rock plaid. More people should rock plaid.