Calgary Flames players and fans donate to event staff workers
The Calgary Flames players and their fans are rallying around their arena workers, helping raise money to make sure they get paid.
On Friday, March 13th, teams across the NHL announced their plans for reimbursing part-time event staff for the hours they were expecting to work for hockey games. However, not every team in the league was very accommodating to their staff. The Calgary Flames were on the of the teams that fell into that category.
The Canadian Press was tipped off about an email sent to the employees that included the statement, "Alberta Employment Standards requires that employers provide 24 hours' notice for cancellation of scheduled shifts. CSEC will pay employees where the notification of cancellation was less than 24 hours. No payment will be made for shifts cancelled with greater than 24 hours' notice ."
In turn, this meant that employees would only be paid out for the Calgary Flames and New York Islanders matchup that was supposed to take place on Thursday, March 12th.
Many of these employees would have been working the Calgary Hitmen and Calgary Roughnecks games that CSEC is also in charge of as well.
This came as a frustration for the Calgary community and a focal point for league news. That being said, the story developed into one of hope and restoration of pride in the Calgary Flames organization when players stepped up to help these workers.
Saturday evening, Raymound Lau created a fundraiser on GoFundMe that was titled, "Employee Fund for Calgary Flames Hourly Staff." Within hours of creation, over $26,000 was donated (He originally had the goal set at $10,000).
By the next morning, the total increased to over $42,000. Over two hundred donations have been made so far, but the part that sticks out is that players have recognized the concern and offered their assistance as well.
Gofundme allows the option of stating your name in donation or keeping it anonymous. According to the donor list, Milan Lucic has donated $5,000, Mark and Lauren Giordano have donated $10,000, Zac Rinaldo has donated $2,000, Amber Brodie (T.J. Brodie's Wife) has donated $5,000 and Sam Bennett has donated $5,000. Some of the players have also taken to social media to promote this fundraiser further.
It is so heartwarming to see the appreciation the players have for the staff that help their sporting event run smoothly. While $2,000-10,000 may not seem like a huge chunk of a professional athlete's salary, these guys also had no obligation or expectation to donate.
The goal was not unreasonable, to begin with, and they have helped bring this fundraiser to the next level, exceeding expectations. With the league paused, players are no longer collecting paychecks either.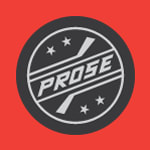 Until it starts up back again, we do not have a definitive timeline for how long these employees will be out of work. But rest assured, until then, they have a great team of Flames athletes that will ensure they are taken care of.
For more information about COVID-19, visit the CDC's website or the website for your state's Department of Health.