Stanley Cup Playoffs: Would a 22-team bracket actually work?
Due to the NHL season being indefinitely suspended due to COVID-19, there are several options on the table. One of them involves having 22 teams in the Stanley Cup Playoffs.
According to Elliotte Friedman, there is a possibility that, if the season were to continue at a later date, then the season would skip right into the Stanley Cup Playoffs. If that were the case, and they kept their usual playoff seeding, teams like the Islanders, Rangers, and Panthers, who are fighting for a wild-card spot with Carolina and Columbus, would get unfairly kept out of playoff contention.
So Friedman also talked about a 22-team playoff bracket. But how exactly would that work?
Seeding through Divisions
Some ideas include keeping the same idea of the top three teams automatically making the playoffs but adding five wild-card teams, as opposed to two. If that were the case, due to the odd number of teams, the top-seed would need a bye week. That leaves five non-wild-card teams and five wild-card teams. With that set-up, the Bruins would get the bye in the Eastern Conference.
Staying in the east, the Capitals are the one-seed, so they would take the 5th wild-card. Then it would be Tampa versus the 4th wild-card, all the way down the list. Here would be the match-ups (western conference included) through rounds 1 and 2:
Round 1 – Eastern Conference
M1 Washington v. WC5 Florida
M2 Philadelphia v. WC3 New York Islanders
M3 Pittsburgh v. WC2 Columbus
A1 Boston BYE WEEK
A2 Tampa Bay v. WC4 New York Rangers
A3 Toronto v. WC1 Carolina
Round 1 – Western Conference
P1 Vegas v. WC5 Arizona
P2 Edmonton v. WC3 Vancouver
P3 Calgary v. WC1 Winnipeg
C1 St Louis BYE WEEK
C2 Colorado v. WC4 Minnesota
C3 Dallas v. WC2 Nashville
Round 2
WSH/FLA v. PHI/NYI
BOS v. TOR/CAR
TB/NYR v. PIT/CBJ
VGK/ARI v. EDM/VAN
STL v. CGY/WPG
COL/MIN v. DAL/NSH
As is clearly evidenced by the round two matchups, this seeding could work, but it would end up being a three-team conference final, which wouldn't make any sense at all. What the NHL could do is keep the idea of a 22-team seeding, but instead have the five wild-card teams in each conference be placed in a round-robin to decide who the top-two teams among them would be, then carry on with the usual seeding.
But again, if there were time constraints that forced the NHL to go straight into the playoffs, then there wouldn't be time for a round-robin. If there was time for the round-robin, then wouldn't they just finish the regular season with that time instead?
22-team Cross-Conference Playoff Seeding
After delving into several other ideas, the most realistic option, or at least the one that would open the door to working smoothly, with no three-team battle, would be to have the top-22 teams in the league face against each other, including cross-conference matches. Yes, there are travel concerns, but the best way to combat that is to limit the amount of travel.
How would you do this? Take an idea from the MLB and do different series lengths based on the round. For example, round one could be single elimination, round two could be best-of-three, rounds three and four could be best-of-five, and the Stanley Cup Finals could go back to the traditional best-of-seven.
Here's how the seedings would work: Boston is the top team in the league, and they get a bye through the first three rounds. St. Louis, being the second-seed, would get a bye through the first 2 rounds. The third-seed (Colorado) would then face the 22nd seed, and this pattern would go down the list. Here are the matchups if the NHL had this set-up.
3. Colorado v. 22. Arizona
4. Tampa Bay v. 21. Minnesota
5. Washington v. 20. Vancouver
6. Philadelphia v. 19. Nashville
7. Pittsburgh v. 18. Florida
8. Vegas v. 17. Calgary
9. Edmonton v. 16. New York Rangers
10. Dallas v. 15. Winnipeg
11. Carolina v. 14. New York Islanders
12. Toronto v. 13. Columbus
The second-round would be roughly something like this, with a best-of-three format (top-seed teams get games 1 and 2 at home to limit the possibility of long-distance travel):
1. Boston BYE
2. St Louis BYE
3rd highest seed remaining v. lowest seed remaining
4th highest v. 2nd lowest
5th highest v. 3rd lowest
6th highest v. 4th lowest
7th highest v. 5th lowest
The third round would then feature St. Louis, with a best-of-five format (top-seed teams get games 1 through 3 at home to limit possible long-distance travel):
1. Boston BYE
2. St Louis v. Lowest seed remaining
3rd highest seed remaining v. 2nd lowest
4th highest v. 3rd lowest
The fourth round would then feature Boston, with a best-of-five format again (top-seed team get games 1,2, and 5 at home, giving them an advantage, but guarantee's travel):
1. Boston v. Lowest seed remaining
2nd highest seed remaining v. 2nd lowest
This is still a very flawed format, and it's very obvious why. For hockey fans, single-elimination is heart-breaking. The Detroit Red Wings have won games from time-to-time this season, so the chances of the 22nd seed Coyotes to upset the third-seed Avalanche is very possible in a single-elimination round. However, everyone loves an underdog story, so it could be a cool twist.
As for the NHL, a single-elimination round would hurt them financially. For one, the fewer games there are, the less money they make. That said, having a single-elimination round can diminish the possibility of an $84 to $88 million salary cap, and no team wants to miss out on having that high of a ceiling if it hasn't already been impacted by the suspension to the season.
However, with the formatting set up the way it is, it rewards the top-seed teams with a guaranteed home game in possible elimination games through the first three rounds is a huge way to limit travel costs and concerns.
For example, having the Bruins travel back and forth between Boston and Vancouver, if that ends up as a matchup, in the traditional best-of-seven format, the travel would hurt both teams and the costs would be very high, especially if it goes to the full seven games.
This set-up is far from possibility, but there's no doubt it's an intriguing proposition to be considered at this time. The fact that Elliotte Friedman floated the idea out there in an article suggests that the NHL is already looking into ways that 22-team playoffs could work.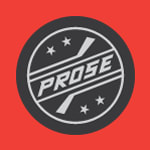 What do you guys think? Will a 22-team playoff format work? Would you be all for cross-conference playoff matchups? Leave a comment if you have any ideas on how the NHL will proceed and if the 22-team bracket should be considered!