Penguins: Video breakdown of what Drew O'Connor brings to the table
The Pittsburgh Penguins recently signed Drew O'Connor, one of the top college hockey free agents. We break down what he can do here.
Last week, the Pittsburgh Penguins signed former Darmouth forward Drew O'Connor to a two year, entry-level contract. The deal begins in the 2020-21 season and will have an AAV of $925,000.
Penguins GM Jim Rutherford described O'Connor as a "powerful skater with good hands." After watching some of O'Connor's collegiate highlights, I find Rutherford's assessment to be bang-on.
Ohio State University student Nayan Patel created hockeyuanalytics.com, which is a tremendous college hockey analytics website. It has win probabilities, possession rates, shooting data, and more for both men's and women's collegiate hockey.
This past season, O'Connor took 146 shot attempts, which was the highest mark of any player on the Dartmouth roster and they were 11% of the team's total shot attempts. O'Connor's 146 attempts were the 23rd highest amount amongst all NCAA players and were 30 behind Canadiens' top prospect Cole Caufield.
O'Connor's 21 goals led the team and ranked fifth in the NCAA. Throughout his two years at Dartmouth. O'Connor had 38 goals, 21 assists, and 59 points in 65 games. That is the kind of offensive production that you want to see and hopefully, it carries over to the professional levels. Today we're going to take a look at 6 clips to get a glimpse of what O'Connor brings to the table.
Back on January 11, 2020, Dartmouth and Boston College took part in a barn burner. O'Connor tallied two goals. In this clip, he beats the BC player to a loose puck, fakes one way, goes another, and buries his shot to tie the game.
Well, that game was not tied for long. Just 47 seconds later, O'Connor found the back of the net once again. O'Connor begins the GIF below just above the right-wing circle. O'Connor receives a quick pass from Mark Gallant that is in his feet, collects it, and nets what would turn out to be the game-winning goal. The burst of speed, ability to adjust in a small window, and "sticktoitiveness" that Mike Sullivan commonly refers too are on full display here.
O'Connor struggled through the first two periods of a December 2019 game against UCONN. He did not score on a partial breakaway. He had a turnover that led directly to a shorthanded goal against. In the third period, he had enough. He gathered the puck in the defensive zone, carries it the length of the ice and buries a wrist shot to get Dartmouth back in the game.
This is a different angle of the same goal as above. This clip provides a better visual of the small gap that O'Connor had to get this shot off, and that the UCONN goalie got a piece of O'Connor's wrist shot but could not keep it from going on. He was surrounded by four navy blue sweaters. It did not matter. Dartmouth went on to complete the comeback and win the game by a 4-3 score.
In a game from October 27, 2018, against Harvard, O'Connor had a major impact. O'Connor helped create a puck battle (which Dartmouth won), snuck behind future Penguins defenseman John Marino, and provided the screen on the goal that cut the Harvard lead to one.
Later in that same game, O'Connor attempted to block a shot from the right point but was unsuccessful in doing so. From there, O'Connor located where the puck was and realized that he had a step on both Harvard blueliners. He won the race to a loose puck to bury his first NCAA goal.
The Penguins have a long history of acquiring former college hockey players in some way, shape or form. If and when O'Connor does crack the NHL roster, there will likely be a fair amount of former collegiate players still here. Take a look at their current roster:
Jake Guentzel: drafted out of University of Nebraska-Omaha
Bryan Rust: drafted out of Notre Dame
Jason Zucker: traded for, played at Denver
Zach Aston-Reese: signed out of Northeastern
Teddy Blueger: drafted out of Minnesota State Mankato
Brandon Tanev: signed in free agency, played at Providence
Conor Sheary: drafted out of UMass-Amherst
Nick Bjugstad: traded for, played at Minnesota
John Marino: traded for, played at Harvard
Justin Schultz: traded for, played at Wisconsin
Jack Johnson: signed in free agency, played at Michigan
Pittsburgh has consistently traded draft picks throughout the Rutherford era. He has only made 2 first-round selections as the Penguins GM. I do not have any issues with that as long as you can find cheap, young, and productive talent in other ways.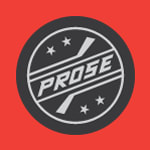 The Penguins tend to do that through the collegiate ranks. Here's to hoping Drew O'Connor is the next college forward to crack the Penguins lineup sooner rather than later. Thanks for reading!