New York Islanders: Anders Lee should play on the second line
A move to the second line could help spark the New York Islanders captain.
Fresh off a 7-year, $49 million dollar extension, Anders Lee has been productive on the stat sheet for the New York Islanders with 23 goals and 23 assists throughout 64 games played this season. However, these statistics that might lead to high praise, have ultimately been a tad bit concerning.
The problem here is the lack of consistent offensive output from the 29-year old forward. Realistically, Lee is not a 40 goal scorer like he showcased back in the 2017-18 campaign. And I am perfectly okay with that.
But playing alongside Mathew Barzal (19 goals, 41 assists) and Jordan Eberle (16 goals, 24 assists), he should be able to put up 30 goals. The season is technically not over, and it is not fair to say that in the last 14 games remaining on the schedule, that he could not score another seven or so.
However, based on recent history, scoring only a few in the next two weeks is much more likely. Regardless, two linemates who know how to create space and draw opposing attention should lead to number 27 being more of a threat each night. And that has not been the case.
Despite three points (one goal, two assists) in his last five games before the season was suspended, Lee has been M.I.A. over his last 16. Only registering three goals during that span (with two coming against Sharks on Feb. 23) is just not going to cut it for a team on the outside looking in, struggling to pick up wins when it matters the most.
And one of these two goals against the Sharks was a brilliant shot from just inside the left circle, something very uncharacteristic from the 6'3 winger. So I would not get used to it.
What has made Lee so good throughout his career is his ability to reak havoc inside the hash marks, hopping on loose rebounds and making quick plays in tight.
But that is not what he has showcased for the majority of the year. We see bits and pieces of what Lee should be bringing to the table, but on a far-less scale than what got him his long-term deal.
He is not winning loose puck battles, making errant passes, and while wearing the "C" makes these mistakes even more crucial. I am not questioning his leadership skills here, as he is a workhorse and his work ethic is not in question. But maybe it is time to move him to the second line.
As much as we want him to be that first-line player, he just is not one. Head coach Barry Trotz has not been shy when it comes to mixing up his lines, as we have seen Leo Komarov get second-line minutes. Leo Komarov ladies and gentlemen. Anthony Beauvillier, another slumping player with no goals in his last 10 games, and six in his last 22, may benefit from a change in scenery.
That being said, I think it is time for number 18 to play alongside Matthew Barzal, something that has been done in the past. Speed kills and having a line of never-ending speed may bode well against some of the stronger teams in the league in regards to beating out opposing players for loose pucks and cycling the offensive zone.
So what does that mean for Lee?
Lee realistically is a top-six forward in this league, but maybe much more suited for second-line minutes. Just because he is the captain does not mean he is deserving of being on the number one line automatically, as we have seen in the past an Islander captain being slotted in a bottom-six position such as Doug Weight on the third line.
Adding Lee alongside Brock Nelson and Josh Bailey balances this line out rather nicely and may lead to more consistent play out of everyone. Nelson has the quickest release on the team, meaning less time for opposing goaltenders to relax.
That being said, if Lee can gain inside position, there may be more opportunities for him to cash in on rebounds. But on a line with Barzal and Eberle, who are more finesse players, the amount of shots, let alone the speed of the shots, is just not there.
Despite the heckling of Bailey's play throughout the years, he has the skill to make plays, racking up assists rather than goals throughout his career. Looking around at other left-wingers being paid $7 million annually or so, their offensive output is similar to Lee's if not better.
And one thing stands out – they play on the second line for their respective clubs. Matthew Tkachuk, a 22-year-old superstar in the making, plays on the second line for the Calgary Flames, putting up 23 goals and 38 assists. Max Pacioretty, a veteran of 12 years, has put up 32 goals and 34 assists, on the second line for the Vegas Golden Knights.
Knowing Lee as a leader, he would have no problem making the switch if it gave the team a better chance to pick up two points. With the season on hold for the time being, this gives Trotz plenty of time to go over film and figure out what lines would lead to an increase in scoring.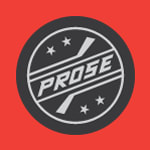 And with nobody knowing how many games could be left before the playoffs begin due to the virus, there may be only a few games if that, to find a way into a playoff spot.