New York Rangers face tough decision with Henrik Lundqvist
Has Henrik Lundqvist played his last game with the New York Rangers?
The New York Rangers are going to have to make some very difficult choices this summer. They have to re-sign Tony DeAngelo and Alexandar Georgiev, among others. But the hardest decision they will have to make includes longtime franchise goaltender Henrik Lundqvist.
For years, Lundqvist has been the Rangers' constant. He's been the guy they can rely on to keep them in games they shouldn't be in. Lundqvist is the franchise leader in games played among goalies (887), wins (459), save percentage (.918%), point shares (173.3), and shutouts (64). The Rangers have only missed the postseason thrice in his career. It took him until the 2017-18 season to play in a game with the Rangers officially out of the postseason hunt.
Lundqvist has been their franchise goalie since he joined the team in 2005-06. But that isn't the case anymore. Lundqvist has started just 26 games this season and has appeared in just 30. He has appeared in merely seven of the Rangers 21 games in 2020.
The Rangers have a new franchise goaltender in Igor Shesterkin, who has been outstanding with a .932% save percentage in 12 starts. Combined with Georgiev, who has posted a .910% save percentage behind one of the NHL's worst defenses, they have a young goaltending tandem. This leaves Lundqvist as the odd man out.
As great as Lundqvist has been for the Rangers, they need to part ways with him. Having three goalies on your roster never works. Just ask the 2017-18 New York Islanders. Also, Lundqvist has a cap hit of $8.5 million next season and is due $5.5 million next season (though $1 million of that is a signing bonus). The Rangers will enter the offseason with under $17 million of cap space with multiple players to re-sign.
All of this points to the Rangers finding a way to part ways with Lundqvist. As I mentioned, his salary is only $4.5 million, which could make him attractive as a trade candidate for a budget team. Of course, Lundqvist has a no-movement clause, so if he doesn't want to be traded, he won't be traded.
However, it sounds like Lundqvist understands the situation he's in. He plans on talking to the Rangers about everything that's going on at some point this offseason.
"I've been very open with management over the two years I've been through this process that if there comes a day where they feel like I'm not a good solution, let's talk about it, let's be open about it," Lundqvist said, via NHL.com.
Considering he played in just seven of the Rangers' last 21 games, it's likely Lundqvist will at least be open to a trade. But even then, I can't imagine he'd want to leave the only team he's ever known unless it's for a contender.
How many contenders would want Lundqvist at his current cap hit? That's a fair question to ask. The Carolina Hurricanes might be interested, depending on what they decide to do with Petr Mrazek. Perhaps the Calgary Flames or Buffalo Sabres would be interested.
What if Lundqvist doesn't want to be traded? And let's be fair to him, he's earned the right to do whatever he can to stay in New York. Lundqvist has a family. He loves it in New York. It would be understandable if Lundqvist doesn't want to leave The Big Apple.
At that point, the Rangers might have to do the toughest thing they've ever had to do – buy out Lundqvist. Buying him out would save the Rangers $3 million of cap space for next season. However, it would also cost them $1.5 million of cap space for the 2021-22 season.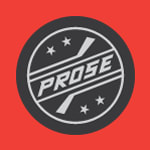 Lundqvist means the world to the Rangers. But none of that matters now, as it's likely King Henrik has reigned his last day on Broadway.