Columbus Blue Jackets: Big names not needed for success
This season, the Columbus Blue Jackets have proven they don't need stars to have success.
Last season, the Columbus Blue Jackets stunned the league after sweeping the Tampa Bay Lightning in the first round of the Stanley Cup Playoffs, advancing to the second round for the first time in franchise history.
This was a case of a number eight seed beating one of the best number one seeds of all-time, as the Lightning ended the year with 128 points.
This Columbus team was no joke, as they had superstar Artemi Panarin leading the offense with 87 points, adding Matt Duchene at the trade deadline (5 goals, 5 assists in playoffs), and having a surreal backstop in Sergei Bobrovsky (37 wins) manning the crease.
But after that magical season came to a close, these three names went elsewhere with Panarin joining the New York Rangers, Duchene heading to the Predators, and Bobrovsky making a new home in the sunshine state of Florida with the Panthers.
This left Blue Jackets management with a lot of holes to fill coming into this season. And it would not come via way of free agency as who would want to join a star-less team that was projected to finish close to the bottom of the standings?
70 games later, us hockey fans who thought this team was going to be horrendous have been stunned. This team somehow sits in a second wild-card spot with 81 points and 12 games to go.
The biggest surprise diminished the biggest concern as goaltending seemed to be the greatest hole to fill. With back up Joonas Korpisalo getting his real chance to be a number one in this league, it seemed like it was his spot to lose with an unproven Elvis Merzlinkis waiting in the shadows.
But Merzlinkis made the most of his opportunities, taking away the starting job from his Finnish counterpart. The Latvian native owns a record of 13-9 with a 2.35 goal against average and a .923 save percentage.
This guy is just having a rookie year to remember, getting his first win against Bobrovsky, eight straight wins at one point from Jan.11 to Feb. 7, and is currently second in the entire National Hockey League with five shutouts, only trailing Winnipeg's Connor Hellebyuck who sits with six.
He's been crucial in the Blue Jackets attempt at making this year's playoffs, a playoff they had no business even being associated with.
Merzlikins will be an RFA come the official conclusion of this season, and it would be a mistake if the team does not bring him back.
With Panarin and Duchene gone, the offense was looking rather bleak and the question became who could handle the load this season. But this has truly been a team effort. The most goals on the team belongs to Oliver Bjorkstrand with 21, who is continuing where he left off, after burying 23 a year prior.
Pierre-Luc Dubois has been able to rack up 31 assists, as he leads his team with 49 points. But a player that truly has stepped up is fourth-year defenseman player Zach Werenski, who was awarded a three-year contract extension worth $5 million annually back in September. This was not a player general manager Jarmo Kekäläinen wanted to see go elsewhere, as he has seen in his most recent past.
The eighth overall pick back in 2015 has always been regarded as an offensive-defenseman, and we are seeing why as he has buried 20 goals this season with 21 assists to go along with them.
He has an absolute cannon of a shot which makes him a prime weapon at the point, as well as on the power play. He missed some time this year due to a shoulder injury, four weeks to be exact, which makes these offensive statistics even more impressive. His offensive outburst has not hurt his defensive statistics as he is a +9, and has only registered 10 PIM in 63 games played.
But again it has been a team effort. It is not about the big-name players, but about the depth players and structured play. The Blue Jackets have given up the third-least goals in the league under head coach John Tortorella's defensive-minded structure, allowing only 183 goals this season, averaging out to 2.60 goals per game.
Keeping one of their offensive weapons would have surely helped them, as the team scores 2.57 goals per game, but financially it would not have made sense. With 12 games potentially left to play, this team could find themselves in the playoffs or out on the golf course. Regardless this season has to be deemed a success.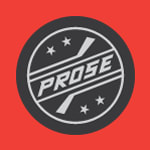 It is very easy for teams to lose their stars and just tank for a higher chance at a top-three draft pick. But this team used the magic of last year's playoff to find a way to be a competitive force.