Detroit Red Wings: Remembering the career of Sergei Fedorov
Sergei Fedorov is one of the greatest players to ever play for the Detroit Red Wings. Let's look back at his epic career.
One of the greatest players in Detroit Red Wings franchise history, Sergei Fedorov broke into the NHL at 21 years old and went on to play 13 more seasons for Detroit. Most people remember Fedorov as a Red Wing, but did you know he played for three other NHL franchises during his 18 year NHL career?
The Great Sergei Fedorov was drafted in the fourth round of the 1989 NHL Entry Draft by the Red Wings after playing four season in his native Russia for CSKA Moscow where he never scored more than 29 points in a season. During his rookie year, Fedorov went on to score 31 goals and record 79 points in 77 total games, good enough to finish second in Calder voting behind only Ed Belfour, who won the award in the 1990-91 season.
Fedorov would go on to score 30+ goals in six of his first seven NHL seasons and scored 56 in the 1993-94 season, finishing third that year behind Pavel Bure (60) and Brett Hull (57). That same year he compiled 120 points, finishing second behind only Wayne Gretzky who finished with130 that season.
Besides beating the Flyers in the 1996-97 Stanley Cup Final
, the memory which stands out most is the time Fedorov scored all five goals in Detroit's overtime win over the Washington Capitals. I was in complete awe. I had never see anyone do that before in my life.
That's because it had never been done before till that point. That day he became the first player in NHL history to score every goal for his team in a game where at least 5 goals were scored.
As if his career could've gotten any better, the Red Wings went on to win a total of three Stanley Cups during Fedorov's tenure in Detroit, starting in 1996-97 with a four game sweep over the Philadelphia Flyers and then again the next season as the Red Wings became the first team to win back to back Stanley Cups since the Penguins did so in 1991 and 1992.
After sweeping the Washington Capitals in 1997-98 Fedorov became a restricted-free agent and signed a contract with the Carolina Hurricanes which was ultimately rejected by the NHL. At the time there had been speculation that ownership may have had some resentment towards their star for signing such a deal.
While Fedorov is seen as a player who wore one sweater, he might also only be remembered as a player who excelled only offensively. This couldn't be less true as Fedorov won the Selke trophy with the Wings in 1993-94 and in 1995-96, proving that he was just as dynamic defensively as he was offensively.
Sergei went on to win one more championship with Detroit, ironically against the Carolina Hurricanes in 2001-02 and played just one season more for the Red Wings in which he scored 36 goals and compiled 83 points in 80 games.
During the summer of 2003, Fedorov signed a new five year contract with the Mighty Ducks of Anaheim worth a total of $26,240,000. Anaheim had just lost in the SCF the season before to the New Jersey Devils and had lost a star of their own in Paul Kariya to the Colorado Avalanche.
In his only full season with the Mighty Ducks, Fedorov went on to record another 30+ goals season as he scored 31 goals and 65 points in 80 games. Anaheim failed to make the playoffs that season and decided to trade the star forward after just five games into the 2005-06 season to the Columbus Blue Jackets for Francois Beauchemin and Tyler Wright.
Sergei turned 36 years old in the 2005-06 season and father time seemed to finally catch up to the Russian Star as his offensive production declined rapidly from this point forward. That season was the first in Fedorov's career in which he did not score 20 goals or more, not counting his holdout season in 97-98.
Fedorov never found success in Columbus as the Blue Jackets failed to make the playoffs in any of the three seasons Fedorov was with the franchise, never winning more than 35 games in a season. On February 26th, 2008 the Columbus Blue Jackets traded Sergei to the Washington Capitals for Theo Ruth.
On July 9th, 2008 the Capitals would sign the former Russian star for one more year at $4,000,000 which proved to be his final season. 
During the course of his 18 year NHL career Fedorov scored a grand total of 483 goals and compiled 1,179 points in 1,248 games played. Fedorov won a Hart Trophy in the 93-94 season, two Selke Trophy's, made six All-Star teams, scored six hat tricks, and won three cups.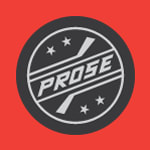 After all of that, Sergei was not finished with hockey. He went on to play three more seasons in the Russian KHL for Magnitogorsk Metallurg. Fedorov was inducted into the Hockey Hall of Fame in 2015 and was named to be one of the 100 Greatest Players in NHL History.