Edmonton Oilers: Leon Draisaitl's historic season put on hold
Leon Draisaitl was having an incredible season for the Edmonton Oilers before the season got put on hold thanks to the novel coronavirus.
The NHL season has been put on hiatus due to the novel coronavirus pandemic. Considering two players have already tested positive for COVID-19, the league was wise to shut it down when they did. However, one of the worst things about the break is fans will be delayed, or maybe even denied, the opportunity to see what else Edmonton Oilers star forward Leon Draisaitl will do this season.
Draisaitl had an outstanding 2018-19 campaign, as he set career highs across the board with 50 goals, 55 assists, and 105 points. But as great as he was last season, he's been even better this season.
This season, Draisaitl has truly emerged as one of the most dynamic players in the NHL. Through 71 games, he has 43 goals to go along with a league-high 67 assists and a league-high 110 points. He has already passed his assist and point totals from last season.
Draisaitl is also on pace to at least challenge his 50 goals from last season, and potentially even pass that total if he gets 11 more regular season games.
But just how great has he been this season? Greater than you think. Draisaitl was on pace to challenge Nikita Kucherov's salary cap record of 128 points, which he set back in 2018-19.
Currently, Draisaitl is averaging 1.55 points per game. By comparison, Kucherov averaged 1.56 points per game. Draisaitl has already passed Kucherov in goals, as Kucherov had 41 goals during the 2017-18 season. Draisaitl is already at 43 goals.
Perhaps the most impressive thing about Draisaitl's season is he's silenced a lot of his critics who said he can only play with McDavid. Over the previous three seasons (2016-17 through 2018-19), Draisaitl put up 252 points at all strengths and 178 points at even strength. 118 of his 178 even strength points and 187 of his overall points during that span came with McDavid on the ice.
Draisaitl came into this season as the Robin to McDavid's Batman. This season, Robin has proven he doesn't need Batman to be a great superhero. 71 of his 110 overall points have come with McDavid on the ice. Yes, that's still a lot. But most of that came on the power play and Draisaitl has put up 35 of his 66 even strength points without McDavid on the ice.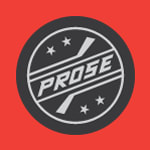 This season, Draisaitl has become his own player. No longer is he merely a sidekick of McDavid. Draisaitl's emerged as one of the league's most effective and productive players. Hopefully, he gets to continue his insane season in some way, even if it's just in the Stanley Cup Playoffs.