Boston Bruins: Tuukka Rask considering retirement after next season
In a recent interview, Boston Bruins goaltender Tuukka Rask admitted he's not sure if he'll play in the NHL after his current contract expires after the 2020-21 season.
The Boston Bruins are perennial Stanley Cup contenders. A lot of that has to do with goaltender Tuukka Rask, who has played the most games of all goaltenders (536) in franchise history. He's been a rock in net for them, starting at least 40 games in each full season since becoming the starter after the 2011-12 season.
However, Rask isn't so sure how long he'll continue playing. In a recent interview, he admitted the thought of retirement has crossed his mind. Though Rask will play out his current contract, which expires after the 2020-21 season, he could retire after it.
"I have one year left in the contract, so we'll see if I even play," Rask said, via NHL.com. "We'll see. Always a possibility."
Rask cited his family as a huge reason why he won't commit to anything past next season. He has two children already and is also expecting a third child in August.
Obviously, if Rask retires, that's not good for the Bruins. Their current backup goalie is Jaroslav Halak, who is 35 years old and will be a free agent after this season. At best, he's a backup and not a starter. Though the Bruins might want to keep him around on a year-to-year basis because he's been very important to the team. Halak has allowed the Bruins to keep Rask well-rested.
The Bruins have several internal options in case Rask decides to retire. Recently, they signed Jeremy Swayman to an entry-level contract on March 18. He is one of the Hobey Baker finalists this season and should be in the AHL next season. The 21-year-old goaltender posted a .929% save percentage this season in 34 games, allowing just 2.07 goals against per game.
Dan Vladar made huge strides in his second AHL season. Last season, he posted a .898% save percentage in 31 games. This season, Vladar has a .936% save percentage in 25 games. He's projected to be more of a backup than a starter, though.
They also have Kyle Keyser, though he only played in seven games this season. He's expected to split AHL games with Vladar and/or Swayman next season, so it should be interesting to see how they do that, especially if they re-sign Halak for a year or two.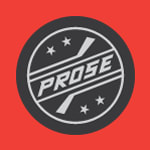 The Bruins have a while to evaluate this situation. Also, Rask definitely has some time to think this through. You can be sure the two sides will be in contact with each other repeatedly over the next 15 months, as Rask's future is critical for the Bruins.