Montreal Canadiens: Top 3 free agents they should sign in 2020
The Montreal Canadiens need to be aggressive in free agency this summer if they want to contend for a Stanley Cup. Here's who they should sign.
The Montreal Canadiens may have been in a very small collective group who were happy to see the NHL be suspended due to the COVID-19 outbreak. They were struggling big time with just 71 points in 71 games, which had them 10 points shy of a playoff spot. It would have marked the third straight season of missing the playoffs for the Habs, and safe to say fans were becoming extremely frustrated.
One positive for the Canadiens is that they will have some cap space going into this offseason. They currently have $4.54 million they can spend, and have a combined $3.15 million coming off the books with both Dale Weise's and Christian Folin's contracts expiring.
This NHL pause could potentially save general manager Marc Bergevin's job. It serves as somewhat of a distraction from what was another complete failure. If he is able to keep his job, here are three free agents he should strongly consider looking at in order to turn things around.
Taylor Hall
The big thing Montreal is missing up front is a game changing forward. The argument that will be made is that they need to add a centerman more so than a winger. This is true, but unfortunately there are no big name center free agents this upcoming offseason.
Taylor Hall would be a huge add for a Canadiens team who is tied for 19th in league scoring with just 212 goals. Despite a down year by his standards with 16 goals and 52 points in 65 games, he would still rank second on the Habs for points.
His best season came back in 2017-18, in which he put up career highs with 39 goals and 93 points. Thanks to his outstanding season, he was awarded the Hart Memorial Trophy. At just 28-years-old, it is safe to assume he still has some big years ahead of him, and would certainly help get the Habs back on the right track.
Related: Chicago Blackhawks: Top 3 free agents to consider signing in 2020
Erik Haula
As mentioned above, the one thing Montreal has been missing for a long time is a top line centerman. Their top centers for this season have been Max Domi and Phillip Danault. Both of these players are solid NHLers, but neither are elite talents.
Erik Haula is not an elite player either, but during his last healthy season in 2017-18 he put up an impressive 55 points in 76 games. He isn't a first line player, but is a solid second or third line centermen on any team in the league. It may make sense for the Habs to add him and give themselves three solid centers that they can put up and down the lineup.
Of course, another factor in all this is Nick Suzuki. The 20-year-old had an impressive rookie season for the Canadiens, putting up 13 goals and 41 points through 71 games.
If he is able to continue building off this season, the Haula signing would still work just fine for the Habs as he has also played left wing during the course of his career. This is a signing that would give the team more center ice depth, which they could certainly use.
Jaroslav Halak
The former Hab would be a great fit to backup his old goaltending partner Carey Price. Jaroslav Halak is having another excellent season in a backup role for the Boston Bruins, with a 2.39 goals against average and a .919 save percentage through 30 starts.
He has served as a starting goalie over the course of his career and is very capable of playing a lot of games for a backup, which could give Carey Price some much needed rest. The Canadiens have struggled with finding a reliable backup for Price which has often resulted in him receiving too many starts and not being rested enough to play at his best.
Halak's contract, despite his very solid numbers the past few seasons, shouldn't be a very big number. The soon to be 35-year-old netminder is coming off of a two-year deal that paid him $2.75 million per season, which is around what he will likely sign for this again offseason.
Related: Vancouver Canucks: 3 players they must re-sign this offseason
Canadiens still have other big decisions
Of course, the Habs also have some contracts of their own to sort through. Max Domi is a pending restricted free agent at the end of this season, which is a deal they would like to get done before worrying about other free agents. Victor Mete is another player who they will certainly like to get extended, while it wouldn't be surprising to see Xavier Ouellet and Charles Hudon be released.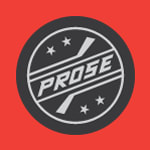 Thankfully, the cap is expected to rise next season, so regardless of what happens with their pending restricted free agents, they will still have room to make some moves. These are certainly players the Habs should look into, as any of the three would be a major boost to their lineup.