New Jersey Devils: What P.K. Subban's New Game Show Means For Fans
New Jersey Devils star defenseman P.K.Subban will be hosting a game show with NHL players during the season's hiatus. What does this mean for the fans?
On day 15 without hockey, I watched the ending of Jaws just to see sharks lose. Okay, that joke was one I wrote myself, so I'm very proud of it. While I'm resorting to subpar internet comedy, other NHL stars are filling their now sudden amounts of free time in other ways. Most notable is New Jersey Devils star defenseman P.K. Subban.
While Subban hasn't had anywhere near the season he would have liked to have in his first year with the Devils, he still remains one of the sport's most engaging personalities. Plenty of hockey players are stars, but very few cross the line into celebrity like Subban. Maybe it's his personality, maybe it's his sharp dressing skills, maybe it's the fact he's engaged to Lindsay Vonn. The fact he has a great slap shot only helps his case.
Well, Subban is putting his gift to use. In a recent interview, the defenseman announced he would be hosting a trivia game show, produced by the NHL, to pass the time. The show will feature players as well as hockey fans.
Very few other details were given, outside of a possible two-week timetable to see a premier. With NHL network lacking content during this season stoppage episode will most end up on their. We can only take replays of 20-year-old games so many times.
With the way things are going, don't expect for this to be a big extravagant affair. If we had to guess, it'll probably be done via Facetime with players and contestants tuning in from the comfort of their own homes. Even if it's a very low scale production, it'll keep fans entertained.
The news may be exciting but it also gives caution to some hockey fans. The NHL was not coming back anytime soon as we all knew. First there was the news that arenas are being asked to have availability into August, and then the league postponed its draft and awards show. If the NHL is planning to fill its schedule with P.K. Subban's game show for the immediate future, hockey might be farther down the road than any of us though.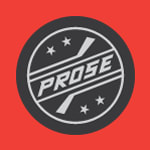 Even if it's only a stopgap until games can be played again fans should be excited for Subban's game show. It will give fans a rare glimpse into players' lives as we all await the season to resume. At this point, we'll take almost anything.