Arizona Coyotes rumors: John Chayka talking to Taylor Hall's agent
According to Craig Morgan of The Athletic, the Arizona Coyotes are having conversations with soon-to-be free agent forward Taylor Hall.
The NHL is currently experiencing a pause in its 2019-20 season thanks to the novel coronavirus pandemic. However, teams are still being active, as several teams have used this time to sign their prospects and even some college free agents. Meanwhile, the Arizona Coyotes, according to Craig Morgan of The Athletic, are talking to soon-to-be free agent Taylor Hall and Darren Farris, his agent.
During an interview with Morgan, Coyotes general manager John Chayka talked about a variety of topics and answered numerous questions.
Several of those questions were about Hall. When asked about Hall's future and his pending free agency at the start of the league's new year, here's what he had to say.
"All I would say right now is that both sides are gathering information and having some discussions."
Chayka also answered a question about the Hall trade. In the trade, the Coyotes gave up a conditional 2021 pick. Currently, it's a third-round pick. However, if the Coyotes win a playoff round or re-sign Hall, it turns into a second-round pick. If both of those conditions are met, it's a first-round pick.
According to Chayka, the league is still figuring things out. Deputy Commissioner Bill Daly will be the one to decide what happens with conditional picks. Obviously, he currently has a lot of other things on his mind, though, so it could be a while before a decision is made.
The Coyotes traded for Hall back in December, hoping he would help them with their playoff push. However, injuries have caught up to the Coyotes. Star goaltender Darcy Kuemper was having a terrific season before he got injured.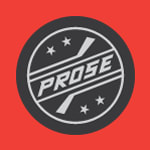 With the Coyotes, Hall has been as good as advertised. He has 10 goals and 17 assists for 27 points in 35 games. Unless the Coyotes manage to re-sign Hall or they trade his rights to another team and that team re-signs him, he is scheduled to become an unrestricted free agent this offseason. Should Hall hit free agency, he'll be the biggest name on the market.