Former Canucks and Hurricanes Goalie Eddie Lack Announces Retirement
A familiar face to fans of the Vancouver Canucks and Carolina Hurricanes has retired.
During the COVID-19 pandemic, some players are taking this time to consider their future in the National Hockey League. Today veteran goaltender Eddie Lack, formerly of the Vancouver Canucks, Carolina Hurricanes, and Calgary Flames decided that it was time to hang the skates up, as he calls it a career.
Lack, 32, has been sidelined all year with a hip injury and has not played an NHL game since the 2017-18 season with the New Jersey Devils.
A career cut short by a multitude of injuries is never something you want to see. The physical and mental strain to keep fighting back to the high level needed to play at the NHL may have become too much to handle.
The Swedish netminder posted a 56-55 record, with a .909 save percentage, a goals-against-average of 2.62, and nine shutouts through his five year NHL career.
The undrafted journeyman played for four NHL franchises starting with the Vancouver Canucks, where he showed some promise as he set a Canucks record for most shutouts by a rookie with four during the 2013-14 campaign. That season he posted a record of 16-17-5, with a save percentage of .912 and a goals-against-average of 2.41
The following year, Lack continued his strong performance, posting a record of 18-13-5, with a 2.45 goals-against average, while raising his save percentage of .921.
Lack was then dealt from Vancouver to Carolina following the 2014-15 season, as he and his new team hoped he could continue to improve and become an everyday starter.
But sadly, it did not pan out the way he and the Carolina Hurricanes hoped it would. In 54 games with the Hurricanes from 2015-17, Lack put up an accumulated save percentage of .901, allowing 2.73 goals per game in that span.
In November of 2016, Lack dealt with a concussion and other lingering injuries kept him out of the lineup until the end of January. After performing quite well upon his return, an injury again became the main storyline.
On the final play in a 4-3 loss to the Detroit Red Wings on March 27th of 2017, Red Wing forward Andreas Athanasiou went hard to the net, colliding with Lack after being cross-checked from behind.
This left Lack motionless on the ice for over ten minutes, before being taken off via a stretcher. The goal would stand, as they deemed the contact came after the puck had crossed the goal line, but that was not what was on people's minds.
The Hurricanes decided to move on from Lack, as he was traded to the Calgary Flames for the 2017-18 season but saw limited minutes at the NHL level before being dealt to the Devils.
In New Jersey, Lack was unable to stay healthy, as well as play consistent hockey, resulting in him being sent down to the AHL affiliate Binghamton Devils, where he has been ever since. Injuries derailed a once-promising career and my heart goes out to players that put all that hard work and dedication doing something they love, and just not being able to get the ideal results.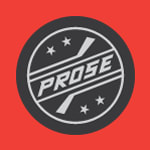 He showed class and resiliency throughout his career and anyone that goes undrafted and works his way to the AHL, let alone the NHL, deserves a ton of credit.