NHL Rumors: Could compliance buyouts return this summer?
According to the latest NHL rumors, there's a slight chance teams could get a compliance buyout this summer if the salary cap doesn't rise.
The novel coronavirus has effectively shut down three of the four major North American sports leagues, including the NHL. And the only reason it hasn't shut down the NFL yet is because its season doesn't start until September. The NHL could lose as much as $1 billion, according to Larry Brooks of The New York Post. According to the latest NHL rumors, the NHL is exploring options if the salary cap doesn't rise.
One of those options is bringing back compliance buyouts. During a recent interview, Sportsnet analyst and longtime NHL general manager Brian Burke said he heard compliance buyouts could be an option.
Before the novel coronavirus forced the season's hiatus and potential cancellation, teams were expecting for the salary cap to rise. As recently as March 4, deputy commissioner Bill Daly projected the salary cap ceiling to be around $84 million to $88.2 million.
Obviously, if the league is losing as much money as Brooks claims, it's not likely the salary cap will rise that much, if at all. There's a non-zero chance the salary cap could remain stagnant or perhaps even get lowered.
It's not good for the teams or the players if the salary cap doesn't rise. That means there's less money to be spent. Even if the salary cap ceiling stays at $81.5 million, half of the teams in the NHL are relying on LTIR cap space to stay under the salary cap. That would present some huge problems.
Compliance buyouts would allow teams to clear cap space while still allowing players to get paid at least part of their contracts because compliance buyouts don't count against a team's cap space.
For some teams, this would be an absolute blessing. Teams have been operating like they expect the salary cap to rise a little bit. If the salary cap ceiling isn't higher next season, obviously, that's going to significantly hurt certain teams.
For example, the Vancouver Canucks, who have to re-sign several key players but don't have a whole lot of cap space to do it. If the salary cap doesn't rise, they're pretty much screwed. A compliance buyout would at least allow them to create a little bit of breathing room.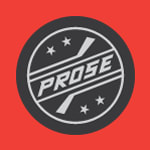 Compliance buyouts aren't a new thing. The NHL first implemented them following the 2012-13 lockout. Teams were allowed to use two compliance buyouts. 28 players were bought out by 18 different teams.