San Jose Sharks: Making the case to keep head coach Bob Bougher
The San Jose Sharks have a tough decision to make behind the bench. However, interim head coach Bob Boughner appears to have the upper hand in becoming their next full-time head coach.
The San Jose Sharks were expecting to be Stanley Cup contenders this year, even without former captain Joe Pavelski, who signed with the Dallas Stars during the 2019 offseason. However, those hopes were quickly shot down thanks to a 4-10-1 start. This led to then-head coach Peter DeBoer being relieved of his duties in December. Bob Boughner took over.
Boughner was promoted to be the interim head coach. And he's done a lot to prove he should get the "interim" part of his job removed. Boughner appears to have the faith of his general manager Doug Wilson.
On a recent conference call with media members, Wilson was asked about his interim head coach. He had this to say.
"Does Bob know our group and have the upper hand in this process? Absolutely," Wilson said, via Fear The Fin.
Why The Sharks Should Keep Bob Boughner As Their Head Coach
Under DeBoer, the Sharks had a 15-16-2 record. Meanwhile, they went 14-20-3 under Boughner. However, that doesn't tell the whole story. Boughner faced numerous injuries, including ones to captain Logan Couture, defenseman Erik Karlsson, and forward Tomas Hertl.
Also, the team showed improvement in several key areas. Under DeBoer, the Sharks allowed 3.42 five-on-five goals per hour, which was the most in the NHL this season. Boughner was able to stabilize their defense, as they allowed 2.44 five-on-five goals per hour with him at the helm. Over the course of a full season, this would have put them right around the top 10 in fewest five-on-five goals against per hour.
The Sharks remained an excellent penalty killing team under Boughner. Under DeBoer's leadership, they allowed the second-fewest shorthanded goals per hour (3.85). This rose a little bit under Boughner (6.01), but over a full season, this would have been just outside of the top five in fewest shorthanded goals against per hour.
Boughner was also able to help the Sharks improve their power play and goaltending. They allowed noticeably fewer high-danger chances under Boughner than they did under DeBoer.
While the Sharks did suffer offensively under Boughner (2.14 five-on-five goals per hour compared to 2.25 under DeBoer), it's unfair to put all of the blame on him. He lost several key offensive players, which significantly hurt the Sharks offense. When the Sharks were healthy with Boughner behind the bench, they were a pretty solid team.
Most importantly, if the Sharks want to win, Boughner is their best realistic candidate for the full-time head coach position. Gerard Gallant is available, but there are rumors he'll be announced as Seattle's first head coach. Also, he'll be highly sought after, which could raise his price tag past the point where the Sharks are comfortable.
Boughner is someone who knows the Sharks well, as he spent time with them as an assistant coach before leaving to coach the Florida Panthers. After the Panthers fired him so they could hire Joel Quennevhlle, Boughner returned to the Sharks. The Sharks need some stability and Boughner would provide that.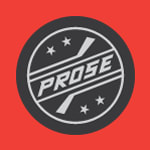 This will be a huge offseason for the San Jose Sharks. They've got a lot of important decisions to make. The easiest one, though, will be keeping Boughner around.