Washington Capitals: Top 3 prospects who raised their stock this season
The Washington Capitals had several prospects take a huge step forward this season. Which three made their biggest strides?
With the season on hold, we look towards the future. Is the season going to start back up in the summer? If so, when and how? If it doesn't start back up, what will next season be like? Well, one thing to look at in the future is the prospects that teams have that are on their way to big leagues. The Washington Capitals have some young prospects shaping up to look like steals in the NHL draft.
With the number of draft picks that Washington has had just in the past two years, they were destined to get at least one good player that would make it past the AHL. The organization got lucky by getting more than just one prospect with the potential of creating an immense impact when they enter the league.
Here are my top three prospects that the Capitals have that I believe will make a significant impact on the team once they make it into the NHL.
Alexander Alexeyev
Drafted: #31 overall pick, 2018
Alexander Alexeyev currently plays in on the Capitals American Hockey League (AHL) affiliate team, the Hershey Bears. In 58 games played during his rookie season for the Bears, he recorded 21 points. The St. Petersburg native brought in a lot of hype when the Capitals originally drafted him in 2018.
He spent a season with the Red Deer Rebels of the Western Hockey League (WHL). In that season with the Rebels, he recorded 43 points in 49 games as a defenseman. A productive defenseman is something that we could see the Capitals needing shortly.
While he was below average production-wise this year with the Bears, recording only 21 points in 58 games, the potential that he brings makes him stand out compared to some of the other defensemen from Hershey looking to be brought up by the Capitals.
Alexeyev is only 20, so he has a little time before having to panic about not playing in the NHL yet. But, there is one caveat that I see in this process that might make it hard for him to move up to Washington.
The theme of General Manager Brian MacLellan has brought in a defenseman at the trade deadline for at least the past three years – Michal Kempny in 2018, Nick Jensen in 2019, and Brenden Dillon in 2020.
He has done that in an attempt to build some depth into the defensive lines. When we see MacLellan not attempt a trade for a defenseman at the trade deadline, I believe that might be the moment that we see Alexeyev move up to the NHL.
Alexei Protas
Drafted: #91 overall pick, 2019
A 6'6″ left-handed center that hails from Belarus, Alexei Protas is one of the better draft picks the Capitals have gotten in the past few years. The center followed the lead of Alexeyev in terms of returning to his respective WHL team after being drafted.
Playing for the Prince Albert Raiders the past two seasons, Protas has shown significant improvements and has a few more years before being brought in. At 19 years old, Protas recorded 80 points (31 goals, 49 assists) and had a 19 +/- rating during his 2019-2020 campaign with the Raiders. That was a massive improvement compared to last season, where he recorded only half as many points.
The Capitals already have a stable grouping of centers with Evgeny Kuznetsov, Nicklas Backstrom, and Lars Eller, but the fourth line is not as consistent. Nic Dowd has started as the fourth-line center position more than other options so far this season, but he has not been in there for every game.
It will be hard for Protas to be able to move up into the starting lineup, as the Capitals just re-signed Backstrom to a five-year contract averaging $9.2 million a year. They also have Kuznetsov locked up for another five seasons, and Eller signed through the 2022-23 season. It will be a little difficult for the new center to break through until at least Ellers' contract runs up.
Connor McMichael
Drafted: #25 overall pick, 2019
Connor McMichael, in my opinion, is one of the most underrated draft picks from this past year's entry draft. A lot of teams passed over him., which is starting to look bad for every team except for Washington.
Going into the 2019 NHL entry draft, the six-foot center recorded 72 points in 67 games with the London Knights of the Ontario Hockey League (OHL) in his 2018-2019 season. That was pretty good for a late first-rounder.
But compared to his performance this season, that was mediocre. With the season cut short for the McMichael and the London Knight, he ended the season, consisting of 52 games, with 102 points. Only two OHL players recorded more points than him – Marco Rossi (120 points) and Cole Perfetti (111 points). McMichael recorded 11 multi-goal games, including six hat tricks.
Similar to Alexei Protas's situation, it is going to be difficult for McMichael to break into the NHL within the next two or three years, unless something significant happens. But, that being said, I believe that he has the best chance at doing so.
Despite there being a multitude of talent for centers on the Hershey Bears right now, such as Philippe Maillet and Mike Sgarbossa, they are relatively old. By the time Eller's contract is up, they are going to be almost in their 30s.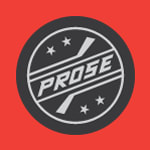 Looking towards the future by then, the Washington Capitals organization will most likely be looking to bring up a younger skater rather than an older one who is similar in age to the ones they have in their lineup now. That reason is why I see McMichael as being the top prospect Washington holds.