2020 NHL Draft could be done completely in virtual format
Recently, the NFL announced they will hold the 2020 draft in virtual format to avoid in-person contact. The 2020 NHL Draft could be next.
The novel coronavirus has forced many sports leagues to shut down their seasons. It's already affecting offseasons and drafts, as the NFL recently announced its April draft will be held virtually. Don't be surprised if the 2020 NHL Draft adopts a similar method.
According to Pierre LeBrun, the league is closely monitoring the novel coronavirus. The NHL will also be watching the NFL draft carefully because they might be interested in using a similar format.
LeBrun notes that a small scale draft might still be plausible, but unless things get a lot better, it appears the 2020 NHL Draft will be held virtually. Teams will probably have to stay at home because many cities have banned mass gatherings.
While it will be very sad to see the draft be held virtually, it's for the best. One of my favorite parts of the NHL Draft is seeing the prospects get to celebrate with their families.
And, of course, watching teenagers in suits and ties awkwardly put on a sweater that is either too big or too small for them. Worst of all, fans will not have a chance to boo NHL commissioner Gary Bettman.
This could affect the way teams scout prospects as well. Most teams have done a large part of their scouting by now, but obviously, the novel coronavirus has made things very complicated. Some teams like to look at smaller international tournaments and the such to try to find late-round prospects worth taking a flyer on.
The date of the 2020 NHL Draft is still very much in question. In March, the league quickly postponed the draft, draft combine, and NHL Awards show. It's unknown when the draft will be held. Obviously, it'll be held after the Stanley Cup Final. That is, if it's even held for the 2019-20 season.
This could also be impacted by the draft lottery. It might not be done in a conventional manner this season thanks to the postponed season, especially not if there aren't any more regular season games played. Though I don't think we'd see the return of the 2005 NHL Draft lottery, we might see something somewhat similar to it.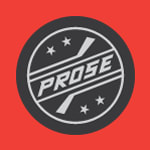 If the Stanley Cup is not awarded this season, it would be the first time it hasn't been given out for non-lockout reasons since 1919. Ironically, it was canceled that year thanks to another pandemic, the Spanish Flu.