Vegas Golden Knights: Torey Krug is a free agent worth gambling on
The Vegas Golden Knights need to find a way to improve their defense next season. Signing defenseman Torey Krug would be a perfect way to do that.
This offseason, the Vegas Golden Knights will look to improve an already impressive roster. General Manager Kelly McCrimmon and President of Hockey Operations George McPhee will be hoping to improve their blue line core, which struggled at times this season.
Their blue line is fairly young, especially if Deryk Engelland retires (which appears likely). If the Golden Knights want to win a Stanley Cup, they need guys who are used to the grind of the NHL regular season and postseason.
If the Knights really want to improve their defense, Boston Bruins defenseman Torey Krug should be their top target. He's among the most productive defensemen in the league, especially on the power play, where the Knights could use some help.
Why Krug Makes Sense For The Vegas Golden Knights
Though they ranked ninth in the NHL, they could stand an upgrade at the point. Sure, Shea Theodore has 16 power play points, which is pretty good. But Krug has a streak of four seasons with at least 20 points. He was one point away from making it five in a row. Krug could turn the Golden Knights power play into the lethal weapon it has always had the potential to be.
Also, the Golden Knights lack a strong offensive defenseman. While Shea Theodore has shown flashes of brilliance and has a career high 46 points so far this season, adding more offense to their blue line would help immensely.
Though Krug has missed nine games this season, he still has more points (49) than Theodore. Krug has quietly been one of the NHL's most consistent offensive defensemen. And though his offense is his calling card, his defense is a lot better than he's given credit for.
Relative 5v5 CorsiAgainst Per Hour
Remember, negative is good because your team is allowing fewer shot attempts when you're on the ice!
2014-15: -1.24
2015-16: -1.85
2016-17: -3.21
2017-18: 2.6
2018-19: -1.13
2019-20: -3.66*
*Through 61 games
Krug is also quite capable of driving play on offense. That's something you rarely see in a defenseman. When he's been on the ice, the Bruins have been productive.
Relative 5v5 CorsiFor Per Hour
Last time, negative was good. This time, positive is good because it means your team is creating more shot attempts when you're on the ice!
2014-15: 4.41
2015-16: 4.24
2016-17: 6.45
2017-18: 3.03
2018-19: 3.15
2019-20: 9.64*
*Through 61 games
Sounds like a perfect fit for the Golden Knights, right? Krug would be a very nice fit either as a top pairing defenseman or even as a second pairing defenseman who gets a ton of power play time.
Now, here's the bad news. The Vegas Golden Knights don't have much cap room heading into this offseason. And if the salary cap remains stagnant, it's going to be even tighter. According to CapFriendly, if the salary cap ceiling rises to $84 million, they'll have $11.375 million of cap space with 14 players under contract. But if it stays at $81.5 million, that drops to under $9 million.
The Golden Knights would have to get very creative to come up with the cap space necessary to give Krug the $8 million+ cap hit he's likely going to command. That's the price for someone who can do what Krug can do these days. The Golden Knights have some flexibility, though. If they need to move a forward, they have quite a few who would tempt teams.
For example, trading Reilly Smith could be an option and they'd surely get a strong return for him. That would probably create enough cap space to be able to squeeze Krug in. They could also try to trade Alec Martinez, who they acquired at the trade deadline. His $4 million cap hit is a bit too high for a team as close to the cap ceiling as the Golden Knights anyway.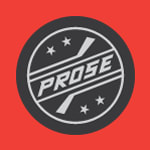 The Bruins are going to have a very hard time keeping him around, especially if he wants a long-term deal like the ones John Carlson and Erik Karlsson have signed in recent years. Krug is likely going to at least see what's out there in free agency and the Golden Knights would be very smart to at least give him a call.