New Jersey Devils: Jack Hughes is the biggest disappointment of 2020
The New Jersey Devils were expecting a lot from Jack Hughes, the first overall pick of the 2019 NHL Draft. Instead, he had one of the worst seasons in recent memory for a first overall pick.
When the New Jersey Devils won the 2019 draft lottery, notching their second first overall pick in the past three seasons, the organization was rightfully excited. That gave them the right to draft Jack Hughes, who shattered records in the USNTDP.
Hughes projected to be an immediate impact player. With his speed and skill, the Devils were expected to have one of the best one-two combos down the middle with 2017 first overall pick Nico Hischier and Hughes.
However, this season didn't go as planned for the Devils, as Hughes had a less than stellar season. He was expected to be in the Calder Trophy conversation, but now he's not. Hughes has 21 points this season in 61 games.
While 21 points in 61 games doesn't sound too shabby (especially for an 18-year-old), when you compare his rookie year production to other recent first overall picks, Hughes falls short. Let's take a look at every first overall pick of the post-2013 lockout era.
Recent First Overall Picks
That's right, Hughes is having the least productive of any first overall pick in the post-2013 lockout era. To find a first overall pick who was less productive than Hughes in his rookie season, you'd have to go all the way back to 1998, when Vincent Lecavalier had 0.34 points per game.
To be fair, Joe Thornton was also poor in his rookie season back in 1997, as he had just 0.13 points per game. Plus, Lecavalier isn't a Hall of Famer by any means, but he had a pretty darn solid career. But still, Hughes certainly didn't have the rookie season everyone expected.
Now, with all of that said, I still think Hughes had a better rookie season than people are giving him credit for. Starting on Feb. 18, the New Jersey Devils moved him from center to wing. Hughes had just one point in his final 11 games, all of which were spent at wing.
If we take away those 11 games (and one point), he'd finish the season with 20 points in 50 games. Still not great, but 20 points in 50 games is good for a 0.40 points per game rate. Now, let's consider who Hughes played with the most.
Most Common Linemates At 5v5 (Forwards)
Palmieri and Hall are good line mates for a rookie to have. But the other three are questionable at best. Hughes didn't have a talented roster around him, nor did he have very consistent line mates aside from Palmieri. That's a recipe for disaster.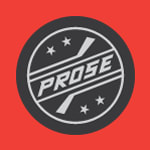 Hughes was a huge disappointment in his rookie season, there's no debating that. However, I think a lot of his lack of success had to do with factors beyond his control. Hughes is still very young and very talented. Expect him to have a much better season in 2020-21.