St. Louis Blues: Jake Allen's performance key in Blues dominance
Jake Allen has quietly had a very strong season, helping the St. Louis Blues remain a dominant team even without Vladimir Tarasenko
The 2018-19 season for the St. Louis Blues was, in fact, a magical one. A team sitting dead last come the All-Star Break was able to turn their season around, finishing third in the Western Conference.
It was truly a team effort, led by Ryan O'Reilly (77 points) and Vladamir Tarasenko (68 points) on offense, with rookie netminder Jordan Binnington's astonishing play (1.89 GAA, .927 SV %) resulting in his 25-4 record.
The magic continued in the postseason, as the Blues, to the tune of Gloria, knocked off the Winnipeg Jets four games to two, before defeating the Dallas Stars in seven games to advance to the Stanley Cup Finals against the Boston Bruins.
And for the first time in franchise history, the Blues were able to take home the elusive Stanley Cup defeating Boston in an astonishing seven-game series.
Heading into the 2019-20 season, the question became if the Blues would be able to continue where they left off or suffer from a long postseason hangover.
Not just a strong start was displayed, but a strong season, as the team sits in first place n the Western Conference, with a 42-19-10 record, good for 94 points.
This season the team lost their best offensive weapon, in superstar Tarasenko, who had his season cut short due to a shoulder injury, just 10 games into the new campaign.
What has been the biggest reason for the team's continued success? For the majority, the strong and deep lineup has been the reason the team has been dominant. While that might be the case, the play of the backup netminder Jake Allen cannot be overlooked.
Last season, Allen posted a .905 save percentage, with a 2.83 goals-against-average, both career lows in a season in which he saw himself be delegated to a backup position with the emergence of Binnington. And with Binnington pulling off exceptional after exceptional performances in the postseason, it was hit net to lose.
It could have been very easy for Allen to struggle this season. After being a clear starter in the NHL for years, this adjustment probably took a jab at his confidence. But this was also an opportunity to prove he was still capable of performing like a number one, and could help the Blues win.
And that is exactly what he has done this season. In 24 games played, Allen has posted career highs with a .927 save percentage and a 2.15 goals-against-average.
These stats are a world's better than what we saw a year ago, and are actually better stats than the starter Binnington, with 29 fewer starts. Last season the Blues allowed the fifth-fewest goals per game in the NHL at 2.68. This season, in 11 fewer games, the Blues were able to mimic that exact statistic.
Having confidence in a backup netminder allows the team to focus more on offense rather than defense. We saw this with many goaltenders who have spectacular first seasons, such as Cam Talbot with the New York Rangers in 2013, and even with Binnington last season. A defense-first mentality is in place as there is not a trust factor just yet.
With a lot of players being around Allen for quite some time, they know what he is all about. And they know that he has been great all year, allowing for the team to do what they can on the offensive side of the puck.
Binnington played a lot of games in a rather small amount of time last year, and it may have taken a hit on his performance this season. The strong play of Allen gives Binnington, not just a break, but room for error.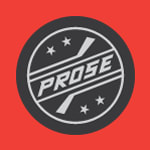 While the team could have been successful regardless of the play of Allen, having two dynamic goaltenders is just a position every team wishes they had, especially in a grueling regular season.