Islanders have yet to start contract extension talks with Mathew Barzal
In a recent interview, New York Islanders forward Mathew Barzal said he hasn't had any extension discussions with the team. He'll be an RFA this offseason.
Though nobody knows when this offseason will officially start, whenever it does, the New York Islanders will have some new contracts to give out. They have three RFAs and several UFAs to ponder re-signing. Whatever happens, it's hard to imagine a scenario in which Mathew Barzal does not get the most significant deal given out by the Isles this summer.
But according to Barzal, those contract talks haven't happened yet. He became eligible to sign an extension on Jan. 1. Barzal will be a restricted free agent after this season and is primed to get a significant raise after having three consecutive seasons with at least 60 points.
The 22-year-old forward, who turns 23 in May, had this to say in a recent interview.
"There's bigger things we've got to worry about right now in terms of heading to the playoffs this year," said Barzal, via NHL.com. "But at the same time, whenever we're ready to sit down and get it done, I'd love for that to happen."
Islanders fans might be understandably scared right now. This is precisely how the John Tavares situation played out. And how it nearly played out with Anders Lee, who briefly tested the open market before re-signing with the team. Barzal is the focal point of their offense. He's their best player. Losing him would be horrible.
My Take
Personally, I don't think Isles fans should be worried. Barzal brings up an excellent point regarding why extension talks probably haven't happened. There are way more important things going on right now in the world than contract extensions. General Manager Lou Lamoriello is likely preoccupied with other things with the season hitting a hiatus.
Plus, this is just not how Lamoriello does business. He's a man who is very set in his ways. Though Lou's methods are sometimes frustrating, that's who he is. Lamoriello has never signed a pending RFA before the season ended. '
He has, however, signed several RFAs just after the season ended. Most recently, Lamoriello gave long-term extensions to both Nazem Kadri and Morgan Rielly on April 13, 2016 while with the Toronto Maple Leafs. Precisely one year earlier, he also signed Keith Kinkaid to a deal while he was with the New Jersey Devils.
It will be fascinating to see if Lamoriello is willing to break his code for Barzal. He likely won't. But if Lou's going to change the way he does business, Barzal is the kind of player who would motivate him to do so.
There's an excellent chance Barzal will be back with the Islanders next season whenever he works out his next deal. The only two ways he wouldn't be back are if he signs an offer sheet (and the Isles don't match) or if he gets traded. Lamoriello, by the way, is on record saying he will match any offer sheet Barzal signs.
Also, it's worth noting he'd have to sign the offer sheet, so he'd have to want to leave. Nothing Barzal has said so far suggests he'd even consider signing one. Let's not forget, general managers are scared to deal with offer sheets unless they get bored like Marc Bergevin of the Montreal Canadiens did last summer.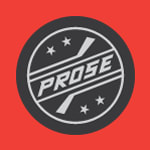 I completely understand why Isles fans might be a bit worried here. It's frustrating, but I would be floored with Barzal isn't with the Islanders next season because they can't afford to lose him. Lamoriello isn't going to let his best player walk, especially when Lamoriello holds all the leverage.