Florida Panthers: Defense is the top priority to address in offseason
This offseason, the Florida Panthers have to find a way to fix their blue line despite not having much cap space.
Last summer, the Florida Panthers went on a spending spree to fix their problems. They added Sergei Bobrovsky to shore up their goaltending. Next, the Panthers added defenseman Anton Stralman to address their defense. They also signed forwards Brett Connolly and Noel Acciari. And, of course, the Panthers hired Joel Quenneville to be their coach. The Panthers might need to have another spending spree this summer if they want to contend next season.
Their biggest area of focus must be on their blue line. It's pretty much by default. Bobrovsky didn't have a good season, but they're paying him $10 million, so it's not like the Panthers can go out and spend even more money on goaltending. As far as their forwards, as long as they can keep Evgenii Dadonov or Mike Hoffman around at a reasonable price, they should be fine.
The tricky part for the Panthers will be finding a spot on their blue line to fit an addition. Currently, they have five defensemen under contract for next season.
They're already committing just under $25 million of their cap space ($24,998,333 to be precise) to their defense. That's before accounting for MacKenzie Weegar's next contract.
The Panthers also probably won't have much cap space to work with. Currently, CapFriendly projects the Panthers to have $23.465 million of cap space, but that's with a salary cap ceiling of $84 million. At this point, it would be surprising to see it be that high because the NHL has lost a good amount of revenue. If the Stanley Cup Playoffs are canceled, it'll make it even less likely.
A stagnant salary cap should be expected due to the lost revenue. With a salary cap ceiling of $81.5 million, the Panthers would have a shade under $21 million of cap space and just 13 roster spots filled. That's certainly not ideal for a team that needs to spend money to fix their defense.
The Panthers would benefit greatly from a compliance buyout. If the salary cap is stagnant (or worse, if it gets lower), the NHL will probably at least explore bringing back compliance buyouts. They were last used following the 2012-13 lockout.
A compliance buyout would let the Panthers get out of a contract and not have to worry about the cap space. It would, however, force their ownership to swallow a big contract. Considering how much money they spent last offseason, swallowing even more money might not be something they're particularly interested in doing.
There are some interesting options out there for the Florida Panthers, though. If Andy Greene wants to stick around for another season, they should try to sign him to a cheap one-year deal. Sami Vatanen could be an option as well, especially if he wants to take a one-year deal to rebuild his value so he can re-enter the market a year later. Radko Gudas and Brenden Dillon could both be options as well.
The Panthers will have trade options as well. There will be teams looking to move out a defenseman. Of course, the Panthers will be in the same boat as most of those teams, as they'll have salary cap problems of their own to worry about.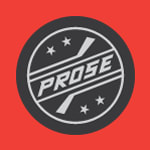 This summer might be general manager Dale Tallon's last chance to fix what is ailing the team. He might not even get another chance after this season. But if Tallon isn't fired, he'll be tasked with improving the Panthers defense while balancing a delicate salary cap situation. History suggests he's not too great at doing that.