Pittsburgh Penguins need to avoid Justin Schultz's next contract
The Pittsburgh Penguins would be wise to not be the team who signs defenseman Justin Schultz to his next contract when he becomes a UFA this offseason.
There is a very real chance (and it is probably likely) that the NHL will not resume the 2019-20 season. Regardless of whether or not they are able to resume play, I am sure of one thing. The Pittsburgh Penguins need to let Justin Schultz walk as a free agent this summer.
This season, Schultz has done a better job of helping the Penguins control territory. A large portion of that is likely because he has spent 493 even-strength minutes alongside Marcus Pettersson rather than Jack Johnson.
Per Natural Stat Trick, the Penguins have a 56 percent expected goals for clip with Pettersson and Schultz on the ice at even strength. They have generated 52% of the shot attempts and 51% of the scoring chances.
Sure, they are a quality defense pair, but Marino is a better player than Schultz. Having Schultz ahead of Marino on the depth chart makes little sense.
If and when this season resumes, the pairing of Jack Johnson and Justin Schultz can not remain together. Following the return of Brian Dumoulin and John Marino, Johnson and Schultz were together again. They are a tire-fire and committing to that for at least another season would be a mistake. Schultz is a complementary defender and asking him to carry Johnson is putting him in a position to fail. Accounting for this season is not enough when deciding whether or not to re-sign Schultz.
Over the last three seasons, the Penguins have been a below-average team in terms of generating shot attempts, scoring chances, and high danger scoring chances with Schultz on the ice. Over the last two seasons, Schultz has just 4 primary assists (pass or shot that leads directly to a goal) in 75 games. Neither of those are good enough.
Evolving Hockey's contract projection model has Schultz's next contract pegged to have an annual average value of 4,026,000. From a term standpoint, Schultz has a 31% chance of getting a 3-year deal and an 18% chance of getting a 5-year deal.
Both options are far too big of a commitment for the Penguins to make to Schultz, especially when he is the 5th best defender on their current roster. Juuso Riikola and/or Chad Ruhwedel can be serviceable in a third-pairing role moving forward.
Over the last three regular seasons, the Penguins have played a total of 233 games. Schultz has not played in 95 of those games due to injuries. He has only played in 138 (59%) of the regular season games over that timespan. He broke his leg last season. He had missed over a month this season with a lower-body injury. This is not someone I would be eager to make a long-term commitment to. Injuries have been and continue to be a significant problem for Schultz.
Schultz's best days as a Penguin came during the 2015-16 and 2016-17 championship seasons. He admirably replaced Trevor Daley in the lineup after Daley had broken his ankle in 2016. In 2017, Schultz saw an elevated role after Kris Letang had neck surgery. Schultz had 51 points, quarterbacked the top powerplay, and was an above-average possession player in the 2017 playoff run. He scored a pivotal goal (with broken ribs) in Game 7 of the 2017 East Final.
The emergence of John Marino has made this decision easier for the Penguins. Marino has performed at a very high level as a rookie. At just 22 years old, he has the makings of a top pair defender if he continues to improve. There is one season left on Marino's entry-level contract before the Penguins will need to give him a pay raise.
Now, there COULD be one very unlikely circumstance in which I would be willing to bring Schultz back. The following four things would have to happen for me to seriously consider re-signing him.
Jack Johnson is traded
It is a 1 year deal for Schultz
Petterson and Marino would be the second defense pair
An upgrade over Johnson (hello, Juuso Riikola) and Schultz are on the third defense pair
Those stars are not all likely to align. Unless all four of those transactions occur in the NHL offseason, I want no part of Schultz's next contract.
Schultz will be 30 years old by the time next season begins. The Penguins need to thank him for his contributions here and let him cash in elsewhere.
With his best seasons likely behind him, the next NHL team that signs Schultz is likely paying for his past performance rather than what he will be providing on his next contract. That is not a recipe for future success.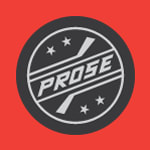 The best-case scenario would be the NHL resuming play this summer and Schultz returning for one final Stanley Cup run with the Penguins. Let's hope we are lucky enough to have that happen. Thanks for reading!