Chicago Blackhawks: Making the case for drafting Yaroslav Askarov
While history shows that drafting a goalie in the first round is a risky move, the Chicago Blackhawks need to take a long look at Yaroslav Askarov in the 2020 NHL Draft.
The 2020 NHL Draft is projected to be one of the deepest drafts in years. It might not be quite as good as the 2003 draft, but it's deepest it's been in at least 10 years, if not longer. The Chicago Blackhawks will likely have a top 10 pick, as Tankathon currently gives them the ninth-best odds of getting the first overall pick. Unless two or more teams move up into the top three (which is certainly possible), the Blackhawks will have a top 10 pick.
With that pick, there are a lot of directions the Blackhawks could go in. One can assume they'd avoid a defenseman for several reasons. First of all, the Blackhawks already have a plethora of young defensemen, even after trading Henri Jokiharju last summer.
Secondly, the 2020 draft is stacked with great forwards. Jamie Drysdale is the only defenseman most are projecting to go in the top 10 and it would be negligent if the Blackhawks didn't at least consider drafting him. Jake Sanderson could sneak his way into the top 10, but given their blue line depth, the Blackhawks should avoid him.
As I just said, the 2020 draft is stacked with great forwards. The Blackhawks could certainly use more scoring depth. However, it's a goalie that they should be looking at. Specifically, it's Yaroslav Askarov from Russia.
Drafting Askarov Makes Sense For The Chicago Blackhawks
When you look at the Blackhawks' prospect pool, there's a glaring weakness. They don't really have a great goalie prospect. Sure, Collin Delia could be a solid NHL backup. But other than him, the Blackhawks don't have any goalies who really stand out. That's concerning considering Corey Crawford's career is nearly over. He could retire as early as after this season, given his recent injuries.
Askarov has all the tools necessary to be a franchise goalie. He's had success in the MHL (Minor Hockey League), VHL (Vysshaya Hokkeinaya Liga), and even the KHL in Russia. Askarov didn't have a great World Junior Championships, as he posted just a .877% save percentage, but it's worth noting he was one of the youngest players at the tournament. He has been stellar at the Hlinka Gretzky Cup in consecutive seasons, so I wouldn't be worried about his WJC performance.
Delia turns 26 years old in June, so he's likely about as good as he's ever going to get. And while he could be a viable short-term option in goal, it's hard to see him as being a significant future piece. Kevin Lankinen had a nice first season in North America, but he turns 25 in April. Much like Delia, it's not too likely he'll be a part of the Blackhawks' long-term future in goal.
The Risk Of Drafting Askarov
Now, let's talk about the risk of drafting Askarov. First of all, I'd like to point out just about any draft pick is a risk. NHL draft picks aren't immediately ready like NFL and NBA draft picks. They're more like MLB draft picks, as a majority of them aren't ready to contribute immediately.
However, goalies are even more difficult to project. A lot of it has to do with the fact that goalies are generally a product of their team. They look roughly as good (or bad) as the team in front of them does. If the team in front of your goalie has a bad night, there's a good chance your goalie's having a bad night too.
That's why it's usually not too smart to draft goalies in the first round. For every Marc-Andre Fleury, there's a Chet Pickard. Yes, you can find goalies like Martin Brodeur, Roberto Luongo, and Andrei Vasilevskiy in the first round. But at the same time, you can also find goalies like Leland Irving, Maxime Ouellet, and Thomas McCollum.
The Risk Is Worth It
The Blackhawks need to draft an impact player in the 2020 NHL Draft. Askarov has an excellent chance of being one. And most importantly, if he becomes one, he'll be an extremely valuable player as a franchise goalie.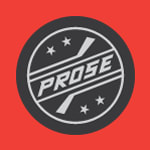 It's difficult to tell how the 2020 draft will shake out. It wouldn't shock me if someone like Cole Perfetti, Marco Rossi, or even Lucas Raymond are available when the Blackhawks walk up to the podium. If that's the case, they'll have an extremely difficult decision to make. But no matter who the Blackhawks draft with their first round pick, if Askarov is on the board, he needs to be seriously considered.