Colorado Avalanche must take advantage of Stanley Cup window
Thanks to Nathan MacKinnon's incredible bargain contract, the Colorado Avalanche have a wide open Stanley Cup window. Now's the time for them to win.
The Colorado Avalanche are in an envious position right now. They are among the NHL's Stanley Cup contenders and they have one of the best prospect pools in the league. The Avalanche are one of the youngest teams in the league and they're only going to get better as their young stars continue to bloom.
There's no reason the Avalanche shouldn't be good for the foreseeable future. Most of their best players are either locked up long-term or on their entry level contract. Andre Burakovsky and Valerie Nichushkin, among others, will need raises as RFAs this offseason, but they have more than enough cap space to take care of it.
Nathan MacKinnon's contract might be the best bargain the United States has seen since the Louisiana purchase. The Avalanche signed him just before he became a perennial Hart Trophy contender and it's comical his cap hit is only $6.3 million for the next three seasons after this one.
Just how big of a bargain is that? MacKinnon's cap hit ranks 55th among all forwards. With 31 teams, that means each team has, on average, two forwards with a higher cap hit (after rounding up). Since the start of the 2017-18 season, MacKinnon has the third-most points among forwards. Only two forwards in the top 20 (Jonathan Huberdeau and Aleksander Barkov) have a lower cap hit than MacKinnon.
MacKinnon's deal is the kind of contract teams take advantage of. They go for it and they try to win a Stanley Cup because it's much easier to win a Stanley Cup when your best player is relatively cheap. That's something the Avalanche haven't done.
The Time To Win Is Now
The Avalanche have three seasons until MacKinnon becomes an unrestricted free agent. They must take advantage of his bargain contract by surrounding him with more talent. To be fair, I think the Avalanche are certainly trying, as they reportedly tried to sign Artemi Panarin last summer.
But trying isn't good enough. Yes, general manager Joe Sakic has done a tremendous job turning the Avalanche around very quickly. They were (at the time) the worst team of the salary cap era during the 2016-17 season. A year later, the Avalanche made the Stanley Cup Playoffs. Two years later, they nearly upset the San Jose Sharks in the second round. Three years later, they look like legitimate Stanley Cup contenders.
Sakic was able to trade for Nazem Kadri last summer, which worked out quite well for the Avalanche. And the Burakovsky trade was pure brilliance. Signing Nichushkin for dirt cheap worked out very well too. But that's not good enough. The Avalanche need to make moves that are going to help them win the Stanley Cup.
There is value in being patient. Just look at how Sakic handled the Matt Duchene trade. He set the price high, waited for someone to meet it, and got a massive haul. However, sometimes you have to be aggressive and go for it. Sakic has yet to make that kind of move and eventually, he's going to have to make some of those moves.
Who Should The Colorado Avalanche Target?
The Avalanche need more top-notch forwards. They have pretty impressive depth, as they didn't have much trouble scoring goals this season despite suffering numerous injuries to some of their best players. However, what the Avalanche don't have enough of is difference makers at forward. There's MacKinnon and Mikko Rantanen, and that's about it. Gabriel Landeskog is a great player, but he's not a difference maker.
Luckily for the Avalanche, there are some potential difference makers available in free agency. The biggest name is Taylor Hall, who the Avalanche reportedly expressed interest in trading for earlier this season. Mike Hoffman and Tyler Toffoli are worth looking at as well and either would be a decent consolation prize if they lose out on Hall.
The Avalanche should also be looking for defensemen. Should they be looking at Alex Pietrangelo and Torey Krug? At the right price, sure. But most likely, they'll be a bit outside of the Avalanche's price range if they do what they should do and splurge on a forward. However, there could still be some solid options available.
Among UFA defensemen, Erik Gustafsson stands out to me. He's extremely gifted on offense and I think he'd be a nice fit with the Avalanche, assuming the price is right. Brenden Dillon would also be a nice fit if his price fits their budget.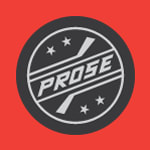 MacKinnon has the best bargain contract in the NHL and I don't think it's particularly close. The Avalanche haven't been able to take advantage of that yet, though they are heading in the right direction. Their future is bright right now, but if they keep on waiting for the right moment to find the missing piece, they might miss that missing piece.