A new age of NHL defenseman has taken the league by storm
The NHL is constantly evolving. Defensemen are no different, as a new prototype for defensemen has emerged in the form of Cale Makar and Quinn Hughes.
Just like in many sports, the game of hockey and the NHL are always changing. The National Hockey League was always a tough-guy sport, but similar to other sports, safety has become a top priority.
While this affects every facet of the game, the defensive position has truly changed. There are no longer Scott Stevens type defensemen around anymore paving the way for a new style to emerge on the defensive side of the puck.
Forwards are faster, stronger, and more skilled than ever before as players like Matthew Tkachuk and Andrei Svechnikov are a few names that are taking this game to another level.
That being said, the defensive position has been forced to adapt, as these fast and creative players are harder to hit, making it rather difficult to anticipate their decision making and shut them down accordingly.
We are now seeing a new style of defenseman: effective because they are small and quicker, not because they are big lumbering goons.
Two players that are leading the pack are Colorado Avalanche defenseman Cale Makar and Vancouver Canucks defenseman Quinn Hughes.
Makar burst onto the scene during last year's playoffs after finishing his UMass season, in which he put up 49 points (16 goals, 33 assists) in 41 games for the Minutemen. I know it does not mean much stats-wise, but to add to those impressive numbers, he registered a plus/- of +32.
Joining the Avalanche for the playoffs, Makar registered six points (one goal, five assists) in 10 playoff games, showing off what he brings to the table right away.
His awareness and ability to jump up on plays offensively is something that made him so attractive and why he was drafted fourth overall in the 2017 NHL Draft.
Not only is his offensive ability impressive, but his skating ability, the ability to change directions at the blink of an eye, makes it a nightmare for opposing forecheckers.
The 5'11 rookie has continued his strong play this regular season, registering 12 goals and 38 assists in 57 games, with again a strong plus/- of +12. This has given his head coach Jared Bednar the confidence to put him out there against the top dogs even at the young age of 21.
He is currently on the top defensive line for the Avalanche, also playing on the first power-play unit, averaging 21:01 of time on ice per game.
And while the hit numbers (45), and block numbers (47) are not high marks by any means when looking around the NHL, his ability to be responsible and cash in offensively counter-acts this issue.
And the same can be said for Hughes, who is also in his rookie campaign. Coming in an inch shorter than Makar at 5'10, Hughes plays quite a similar game. Playing five games last season for a Canucks team that was not playoff-bound, Hughes registered no goals and three assists. But management and the coaching staff knew the skill of this player, again making him an appealing 7th overall pick in the 2018 NHL Draft.
Averaging 21:53 of ice time for the surging Canucks, he has lit the lamp eight times, with 45 assists, for a total of 53 points in 68 games.
His ability to create space is something we see in an offensive magician such as Mathew Barzal of the New York Islanders, not something usually seen on the defensive side of the puck.
Due to his strong play, he was elected into the 2020 NHL All-Star Game, in which he scored an absolute beauty of a goal showcasing his ability with the puck on his stick.
And when you get the "Great One", Wayne Gretzky to speak highly of you, you are doing something right.
Just like Makar, Hughes plays on his team's top defensive pair, as well as on the top power-play unit.
These players are not the first of the smaller faster defenseman, as veteran Justin Faulk showed this style off when he was with the Carolina Hurricanes, and now with the St. Louis Blues, as well as veteran Torey Krug with the Boston Bruins.
Due to the success of this style, especially the lack of struggle when transitioning from college to the NHL, it may become even more popular.
And while having the heavy-hitting, hard-shot defenseman is an integral part of the sport, it may soon become obsolete.
We use to see enforcers on every NHL team, but now you can name the select few players around the league who still hold that as their job title.
It is just a rather interesting time in the sport of hockey. This season especially we have seen the offensive creativity taken to a whole other level, making this league more of a spectacle than ever before. And this has really highlighted the importance on having a Makar or a Hughes on your team.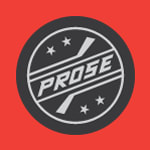 While the size of these players surely makes their jobs a bit harder when fighting in the corners, or when escaping board battles, this new wave of defensemen seems to have all the confidence in the world to counteract the skill of the forwards.