NHL should allow teams to carry extra AHL players once season resumes
Should the NHL allow teams to carry extra AHL players if they decide to resume the 2019-20 season?
While the NHL is working on returning with regular season play at some point in July, the American Hockey League (AHL) will most likely not be following suit due to arena and travel concerns. Also, teams are probably not going to be able to afford to resume.
That being said, I believe the best course of action is for NHL teams to carry two to three extra AHL players for the remainder of the regular season and into the Stanley Cup playoffs.
Due to the inability for players to skate, as they are self-quarantining and most likely do not have NHL regulation rinks in their backyards, there is more of a likelihood of injuries to occur once team practices resume. And then the likelihood of injuries arises when games officially get underway.
Following the trade deadline, there is no limit to the number of players an NHL team can carry, as long as only 20 players (18 skaters, 2 goaltenders) are dressed for each competition. There is also no limit to the number of emergency call ups a team can use, so why would general managers crowd their practices if these AHL players are not needed?
The answer is quite simple. If the AHL does not return, then the players in the minors will not be practicing with their respective clubs, most likely working on their own with personal trainers completing on ice and off ice workouts.
If an emergency call up was, in fact, necessary, these players certainly will not be prepared to jump into AHL action, let alone NHL action.
During an interview with SportsNet, NHL commissioner Gary Bettman stated that he and his staff were working on a plan to have games resume at four NHL rinks, with the possibility of playing multiple games per day, in order to finish the regular season and playoffs in a timely manner.
The league wants to not only save money but also limit travel as much as possible. If carried by their respective NHL clubs, AHL players would not need to travel separately. Once with the club, players will have the ability to practice with their team, build chemistry, and get acclimated, making them available whenever needed.
Yes, practices may be a bit crowded, and players at the NHL level are going to want to get as much ice time as possible to shake off the rust.
Taking another approach to this, due to the COVID-19 pandemic, traveling internationally as well as domestically is a hazard and should be limited. An emergency call-up, especially across borders, may come with issues that delay the ability to get the players to their clubs on time due to rules and regulations differing from place to place. By having the players already on the NHL roster, that gets rid of any issues that may arise with travel.
Now, salaries become a concern, especially in a time where the NHL economy, as well as the world economy, is struggling mightily. While the salary will not change for players with one-way contracts, players on a two-way contract are supposed to be paid more once they are called up.
However, there may be a way for the league to evade this rule, in order to help teams financially as well as help the players get compensated for their work.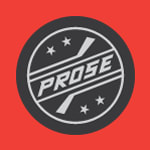 If an AHL call up is needed and dresses, then he will receive NHL pay, but if he does not he should receive his AHL salary until then. With teams carrying 23 or more players already, the need to use these AHL players is very unlikely. But, financially if this works, general managers will not have to worry about anything and along with the coaches, can just focus on the schedule and winning hockey games.