Anaheim Ducks: 2020 NHL Draft prospect prototypes
The suspension of the NHL season amid the COVID-19 pandemic has shifted hockey fans' attention towards what is next. Part of "what is next" is the 2020 NHL entry draft.
The Anaheim Ducks, at the break, are 29-33-9, which places them 5th in the lottery. They have a 26.1% chance of landing in the top 3, with an additional 8.5% chance of landing the first overall pick, when the lottery is eventually held. Their pick range lands anywhere between 1-3 and 5-8, as they can't land the fourth overall pick and could fall up to three spots back.
The Ducks have done a nice job reeling in talent through the years, especially in recent drafts. Some forward prospects in the pipeline include Brayden Tracey, Isac Lundestrom, Troy Terry, Benoit-Olivier Groulx, Maxime Comtois, Trevor Zegras, Sam Steel, and Max Jones.
Defensively, they have the likes of Jacob Larsson, Josh Mahura, and Axel Andersson in their pipeline. Finally, in net, they have Lukas Dostal as a future option and John Gibson, who's their 26-year-old stud goaltender currently being deployed as their starter. It's fair to say that, despite having one of the best defensive cores just a few years ago, they need to rebuild their blueline.
General Manager Bob Murray has been in office since the 2009-10 season, with his first draft as GM being the 2009 NHL entry draft. In that time, Murray has drafted 40 forwards, 25 defensemen, and 7 goalies.
Looking at the big scale of selections (72 in total), I looked at each players' heights and weights, as well as nationality, to see if there were any patterns that suggest Murray's likes and dislikes based on those three things. Here's what I found, starting with forwards first.
Forwards
Of Murray's 40 forwards, 12 of them were 6'0″, eight of them were 6'2″, six of them were 6'1″, another six were 5'11″, and five were 5'10″, with the rest scattered along other heights. Additionally, 20 of his selected forwards, exactly half, weighed between 176 and 195 pounds.
Based on height and weight, it's clear Murray prefers forwards who are around 6'0″ and between 176 and 195 pounds. As for nationalities, Murray has selected 16 Canadian forwards, 14 American forwards, six Swedish forwards, two Finnish forwards, one Czech forward, and one Slovak forward.
With all that being said, I narrowed down three forwards that could fit with the Ducks based on their height, weight and nationality. First up, and it may be a bit of a surprise, is center Connor Zary of the Kamloops Blazers.
Zary, born in Saskatoon, SK, Canada, is 6'0″ and 181 pounds, which puts him right in the sweet spot of what Murray likes in a forward. He has been ranked anywhere from ninth to 24th by various sites and experts. He finds himself as my 11th ranked 2020 draft prospect.
The left-handed center had a great WHL season with Kamloops, recording 38 goals and 48 assists for 86 points in 57 games this season. Many experts love his two-way capabilities, as well as his excellent passing and shooting capabilities, which makes him a lethal option if and when he hits his full potential.
The next best fit is, unsurprisingly, Alexis Lafreniere. The only reason he didn't make it as the top option is because, unless the Ducks win the lottery, he won't be available for Anaheim. Lafreniere is another Canadian-born prospect, hailing from Saint-Eustache, Quebec.
He stands at 6'1″ and 192 pounds, placing him in the heavier end of Murray's preferences, but not out of it. We all know about Lafreniere's dominance after he put up 35 goals and 77 assists for 112 points in 52 games, which is absolutely insane, with the QMJHL's Rimouski Oceanic.
Finally, the third-best fit is Cole Perfetti. Another Canadian-born forward, from Whitby, Ontario, the Saginaw Spirit center is an intriguing option. Being ranked as a top-10 prospect across the board by big sites such as Future Considerations, ISS Hockey, McKeen's Hockey and Elite Prospects, Perfetti is an elite talent that stands out in a stacked draft.
Standing at 5'10″ and 185 pounds, which is a bit short but not out of Murray's preferences, Perfetti seems like a good fit. Scoring 37 goals and assisting on an additional 74 for 111 points in 61 games, Perfetti had an incredible year which boosted his draft stock. If he was a little bit taller, Perfetti would undoubtedly be the top fit for the Ducks at forward.
Defensemen
For defensemen, as mentioned earlier, Murray has taken 25 of them in the draft. Of those 25, 11 are American, nine are Canadian, four are Swedish, and one is Finnish. Also among those defensemen, six are 6'2″, five are 6'3″, and four are 6'1″, with the rest scattered elsewhere, in terms of height measurements.
As for weight, 15 of the 25 defensemen fell between 176 and 205 pounds, with an additional six falling between 216 and 225 pounds, with the rest of the bunch scattered elsewhere in terms of weight. That said, Murray leans towards stockier defensemen who have good height.
The best fit for the Ducks on the blueline is Jake Sanderson. Sanderson is an American defenseman, who played for the USNTDP this season. From the blueline, he contributed 2 goals and 12 assists for 14 points in 19 games in the USHL. Standing at 6'1″ and 185 pounds, he's on the shorter end of Murray's preferences, but he has good weight.
To me, Sanderson is the best transitional defenseman in the draft, though he has lesser upside and isn't nearly as well-rounded or as close to being NHL-ready as Jamie Drysdale is. He would be a welcome addition to the Ducks prospect pool, especially if other options are taken ahead of their selection.
The next best fit on the defensive end for the Ducks would be Jamie Drysdale. Drysdale is 5'10″ and 170 pounds, which makes him small compared to what Murray likes to bring in. However, they have taken two defensemen at 5'10 in the past, and just 1 defenseman below 176 pounds in the past.
Though he would be a bit of an outlier based on Murray's selections, his skill-set is tantalizing, and they have a big enough need for defensemen to look past his physical traits. He is hands-down the top defenseman in this draft, and if he is available when the Ducks pick comes up, they should snag him up.
Finally, William Wallinder is another fit for the Ducks. Like Sanderson, Wallinder would be a bit of a reach, but if Drysdale is taken ahead of their pick and they really want a defenseman, Wallinder could be an option. He is Swedish, and they have shown interest in Swedish defenders, as shown above, and he is the biggest option out of the three guys I mentioned.
He stands at 6'4″ and 192 pounds, making him a bit tall but right where they want their defensemen in terms of weight. Wallinder is an excellent skater for his size and shows a lot of confidence when the puck is on his stick. He is worthy of a first-round selection, but again, the Ducks taking him really early is quite a reach.
Goaltenders
To wrap this up, let's look at goaltenders. There is only one goalie worth a first-round pick, and it's Yaroslav Askarov. Overall, among Murray's seven goalie selections, two are American, one is Czech, one is Danish, one is Swedish, one is Slovak, and one is Russian. Also among those seven, three are 6'2″ and four goalies fall between 185 and 205 pounds.
Askarov is Russian, so he hits with his nationality. He stands at 6'3, and all but one Anaheim-drafted goalie was shorter than 6'2, making Askarov a fit with his height. Finally, he weighs 176 pounds, which is a bit light, but he can grow into his frame and potentially meet that mark.
Besides, they've taken a goalie who weighs 168 pounds, so Askarov isn't exactly an outlier in that category. However, goalie isn't even a big enough need to go for Askarov, when defense is clearly the big need in this draft, with very few early options that they would love to reel in at their pick.
If the Ducks stick at 5th overall, then the pick should absolutely be Drysdale. He is the best defenseman in this draft, and though he isn't the top "prototype" at the position, he is the most skilled, while still falling within the parameters.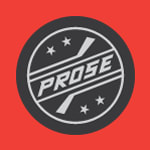 However, if they fall outside the top-5 and Drysdale is scooped up ahead of their pick, then don't be surprised if they "reach" and select US defenseman, Jake Sanderson. Ultimately, I feel this is the draft that the Ducks go for a blueliner early, and both Drysdale and Sanderson fit the mould that they want.