Toronto Maple Leafs: Healthy Defense Could Be Big Boost
Should the season resume, it could be the first time all season the Toronto Maple Leafs finally have a healthy blue line to take the ice.
In the event the 2019-20 season resumes at some point during the summer, one of the teams that could benefit the most on the ice is the Toronto Maple Leafs.
With constant speculation regarding a potential NHL return through one form of another, whether it be neutral site locations, or a playoff format that continues through August. Should the NHL be able to return to the ice, the Maple Leafs would be in a position to return as a stronger team.
Prior to the suspension in play, Toronto was frustratingly inconsistent and far from playing to the calibre of the talent featured on the roster. To make matters worse, the team's defense was hanging by a thread with major injuries to Cody Ceci, Morgan Rielly, and Jake Muzzin.
Assuming the season is able to resume in the summer, the Maple Leafs would be returning to the ice with a healthy blue line for potentially the first time all season. Major injuries to Ceci, Reilly, and Muzzin have all healed which would be a significant boost for a club that struggles defensively as much as Toronto does.
Prior to the injury, Muzzin was emerging as a leader on and off the ice, playing some of the best hockey seen from the defender since his arrival via trade from the Los Angeles Kings. During his absence, he re-signed in Toronto for an additional four years, which suggests the leadership qualities will only continue to evolve.
If any player would be motivated to maximize the remainder of the 2019-20 season it would be Rielly after struggling coming off a career season. A year ago, the defender posted career highs in every major category with 20 goals, 52 assists for a combined 72 points, along with a plus-24 rating. However, injuries plagued Rielly's 2019-20 season, missing 23 games that have impacted his offensive output limiting him to only three goals and 24 assists, along with a plus-6 rating.
The Maple Leafs would have some decisions to make with everybody back healthy such as where would Rasmus Sandin fit in? He'd likely be the odd man out given his youth but he was starting to look more comfortable as his on-ice responsibilities were increasing.
Nobody had built up as much momentum as Sandin the three months prior to the stoppage of play. All of this could make Sandin the perfect candidate to push others such as Ceci or Travis Dermott.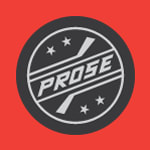 With a healthy defensive core and a touted rookie pushing players in the line up to be at their best, the Maple Leafs could be able to stabilize their defense for the first time all year once the 2019-20 season resumes.