New Jersey Devils: Top 3 defensemen worth drafting in Round 1
The New Jersey Devils have three first round picks in the 2020 NHL Draft. Here are some defensemen.
This season, the New Jersey Devils have been a massive disappointment. They had high hopes entering the 2019-20 season. However, the Devils currently stand at 28-29-12 on the year and are currently projected with the sixth overall selection, along with two other first round picks.
Their poor season caused them to trade Taylor Hall to the Arizona Coyotes and Blake Coleman to the Tampa Bay Lightning. For Hall, the Devils got the Coyotes first-round pick. Coleman fetched them the Vancouver Canucks conditional first round pick, which is slated to be the 17th overall pick. That first round pick is conditional pending the Canucks making the playoffs.
Currently, Tom Fitzgerald is the general manager for the Devils on an interim basis. Fitzgerald served as an assistant general manager for the Penguins from 2009-2015 before joining the Devils as an assistant general manager after former general manager Ray Shero joined the Devils.
Because he has never been a general manager before this season and has never run a draft as the GM, I decided to look at who he drafted as an assistant GM with the Devils from the 2015 NHL Entry Draft to the most recent draft in 2019.
I will look at the heights, weights and nationalities of every player that was selected in that time frame to determine whether or not there were any trends that show what kind of players Fitzgerald liked in a limited capacity. These numbers must be taken with a grain of salt, as he wasn't the GM during this time.
Since becoming the assistant GM of the Devils, Fitzgerald has selected 41 total players, including 24 forwards, 12 defensemen, and five goalies. I did a piece on forward fits for the Devils in a recent article, so today the focus will be on a defenseman and a goalie that the Devils could look into drafting.
Because they have three picks, it's more than likely the Devils take at least one defenseman. With Ty Smith, Kevin Bahl, and Nikita Okhotyuk headlining their defensive prospect pool, it would be surprising if they didn't take a defenseman.
But which defensemen in this draft fit what Fitgerald has liked based on all 12 defensemen he has drafted since 2015? First, let's see what he likes in his defensemen, based on the heights, weights, and nationalities of the 12 defensemen the Devils have drafted since 2015.
Of the 12 drafted defensemen, five were Canadian, four were Russian, and three were American. In terms of height, the Devils don't necessarily have a preference, but they haven't taken a defenseman shorter than 5'11" or taller than 6'3".
They seemingly like 6'1" defenseman, as they've selected four defensemen who were 6'1". In terms of weight, eight of the 12 defenders fall between 180 and 200 pounds, so finding a defenseman within that range is more important than looking for a specific height.
Jake Sanderson
Based on those findings, Jake Sanderson would be the top fit for the Devils. He's American, and though Fitzgerald's only drafted three American defenders through four drafts out of 12 total, he fits every other category that I've identified. He stands at 6'1" and 185 pounds, which seems like exactly what the Devils want.
Sanderson posted two goals and 14 points in 19 games with the US National Team Development Program in the USHL. He's a well-balanced defenseman, with strong defensive and offensive abilities. Sanderson doesn't have a very high ceiling, but he also has a very high floor, making him a safe pick.
He's smart with the puck on his stick, keeping the play simple, and he's also an incredible transitional defenseman. The Devils should take him with either the 6th or 10th overall pick, as the demand for defensemen in this draft is beyond the supply available, which is magnified with the overwhelming talent at the forward positions.
Jeremie Poirier
The second-best fit may come as a surprise, as it's Jeremie Poirier. Poirier is a Canadian defenseman, which the Devils have liked scooping up, averaging over 1 Canadian defender per draft since 2015. He's also 6'0" and 192 pounds, which puts him right in the middle of what Fitgerald has seemingly liked in defensemen.
Poirier has been ranked outside the top-20 by many experts and sites, so if the Devils were to pick him, he'd likely be available with their 17th overall pick. He recorded 20 goals and 53 points in 64 games with the Saint John Sea Dogs in the QMJHL. His biggest strength is in his skating ability, and his strong offensive play.
However, he isn't particularly reliable on a consistent basis in the defensive zone, which is why he isn't ranked higher. There's also real concern about how good he will be, as he's considered a massive boom-or-bust prospect.
Braden Schneider
The third-best fit based on the above parameters is Braden Schneider. Schneider is another Canadian defenseman, who stands at 6'2" and 209 pounds. He is a bit heavy compared to what Fitgerald has shown a liking for, but he fits the bill with his height and where he's from. He has been ranked all over the place by experts, being placed as early as 13th by ISS Hockey and as late as 46th by Elite Prospects.
He has recorded seven goals and 42 points in 60 games with the Brandon Wheat Kings of the WHL. He has strong offensive capabilities, though his shot isn't something to write home about. He has a solid foundation when it comes to his defensive game as well.
The knock is his upside, as it's unlikely he'll be an elite player, and will probably settle as a top-4 defenseman. However, if his offensive game takes a massive stride and his defensive game continues to be refined, he could be a steal in the latter portion of the draft.
An honorable mention for the Devils, simply for his skill-set, is Jamie Drysdale. He's a Canadian defenseman, who is simply too small for the Devils, based on who they've selected since 2015, as he's 5'11" and 170 pounds. But he is strong in all 3 zones and has immeasurable upside, making him a great pick at any point in this draft. However, he could be gone by the time the Devils first pick comes up, and a better fit in Sanderson would make sense.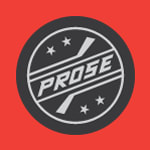 Looking back at the top forward fits, I feel confident saying that the Devils could come away with Jake Sanderson, Seth Jarvis and Jack Quinn when all is said and done. That, to me, would be quite the hall after round 1, and with the depth of this class, there could be some other interesting fits in round 2 for the Devils.