Buffalo Sabres: Top 5 players they should target in the 2020 NHL draft
The Buffalo Sabres need to nail their first round pick in the 2020 NHL Draft. Who could they target with their first round selection?
The Buffalo Sabres, like last season, started off on a high note, with high expectations. Unfortunately, also like last season, they fell apart at the seams. With the season currently on hold, the Sabres hold a 30-31-8 record, which has awarded them with the currently projected 8th overall pick. Who should the Sabres select?
With young centers in Dylan Cozens and Casey Mittelstadt, plus franchise cornerstone Jack Eichel down the middle, it's likely they won't take a pure center in this draft with their first-round pick. Meanwhile, Dominik Kahun, Sam Reinhart, and Victor Olofsson are the only young wingers that are promising, mixed in with veterans in Kyle Okposo, Jeff Skinner, Wayne Simmonds, and 26-year-old Jimmy Vesey.
That being said, the Sabres will likely look towards a winger that could fit for them. As for defence, they have youth with Rasmus Dahlin and Henri Jokiharju in the NHL, paired with Rasmus Ristolainen, Brandon Montour, Jake McCabe, and Colin Miller, which could be better, but isn't terrible. With Ukko-Pekka Luukkonen looking like the future netminder, they likely won't take a goalie early either.
Jason Botterill, the current general manager (GM) in Buffalo, has been in his role with the team since 2017, making his draft history a small sample size. Despite that, I've gathered the heights, weights and nationalities of every single draft pick by the Sabres since Botterill has been in office.
By doing this, I can see if there are any patterns developing that could show what Botterill likes in prospects. Botterill has selected 18 total players between 2017 and 2019. Of those 18, eight are forwards, eight are defensemen, and two have been goalies.
Forwards
First, let's look at forwards. Of the eight selected forwards, six fell between 5'11" and 6'1", and six fell between 160 and 190 pounds.
Also, of those eight forwards, three are Swedish, two are Czech, two are American, and one is Canadian. From that, we can gather that Botterill likes selecting players within that height and weight range, while also selecting players who hail from unconventional hockey countries. Here's what prospects matched that profile.
Alexander Holtz
The top fit for the Sabres based on height, weight and nationality at forward is Alexander Holtz. Holtz is a Swedish right-winger who stands at 6'0" and 183 pounds, putting him firmly into what Botterill likes. I am really high on Holtz, as he displays incredible hockey IQ in a men's league and possesses an incredible shot.
He posted nine goals and 16 points in 35 games with Djurgardens IF in the SHL. Holtz also played three games in the U-20 SuperElit league, where he dominated with seven goals and nine points. Holtz has become a consensus top 10 draft pick, and with the incredible talent at the forward positions in the draft, he could be available for the taking with the eighth pick.
Jan Mysak
The next best fit for the Sabres is Jan Mysak. Mysak is a Czech left-winger, who is 6'0" and 176 pounds. That said, he is lighter than Holtz which may make him a better fit in terms of size, but Botterill does like Swedish prospects, so Holtz has the edge.
Another reason Holtz has the edge was that Mysak isn't as highly touted in this draft as Holtz is. Mysak is ranked as early as 15th by expert sites, but for the most part, he sits outside the top 20. Though he does fit what the Sabres seemingly like, it would be a reach to take him eighth overall.
Mysak initially played in the Czech league with HC Litvinov, where he produced five goals and nine points in 26 games. He then moved to North America, where he played for the Hamilton Bulldogs of the OHL, producing 15 goals and 25 points in 22 games. His smooth transition from larger European rinks to smaller North American rinks is promising, and his high awareness shows fans that he has a high upside.
Tim Stützle
The third best fit for the Sabres is Tim Stützle. Stützle is a German forward, who can play all three forward positions. He stands at 6'0" and 187 pounds, making him the heaviest of the mentioned prospects, but still fitting comfortably within Botterill's preferences. Though Botterill has yet to select a German-born forward, he does take from unconventional hockey countries, like the Czech Republic, quite often.
That said, why not take a German player, especially one with Stützle's skillset, if he's available? This season, Stutzle produced 7 goals and 34 points in 41 games against men in the DEL, which is a really good sign at such an early age. He has been ranked by a majority of expert sites within the top five, with only Elite Prospects ranking him outside the top five, at eighth. I personally have him ranked fourth.
The likelihood of Stutzle being available at 8th overall for the Sabres is low, but it certainly isn't impossible. If he's there, the Sabres should absolutely scoop him up, and they'd enjoy his ridiculously lethal passing abilities. If they paired him up with Jack Eichel, game over.
Defense
Now, onto the defensive side of things. Because the Sabres already have a decent blueline, I'll simply point out two defensemen that fit the bill of what Botterill likes. First, let's set the parameters.
Of the eight defensemen, Botterill has selected, three are Swedish, two are Finnish, two are American, and one is Canadian. Also, among those eight defensemen, five of them falls between 6'0" and 6'2" and five of them falls between 165 and 185 pounds. With that in mind, here are 2 defensemen who fit those parameters.
Jake Sanderson
The top fit would be Jake Sanderson. Sanderson is an American defenseman who stands at 6'0" and 185 pounds, putting him at the edge of the spectrum weight-wise. Selecting him with the eight pick certainly wouldn't be a reach, especially with the lack of high-end defensive prospects.
Sanderson is arguably the best defenseman in this draft when it comes to transitioning the puck, whether it's entering the offensive zone or exiting the defensive zone. He isn't nearly as NHL ready or well-rounded like Drysdale, but he is skilled enough to go top 10.
William Wallinder
The next fit would be Swedish defenseman, William Wallinder. Wallinder is a big body, but he is an excellent skater for his size, and he is able to push the play and sometimes even lead the rush into the offensive zone.
However, if Sanderson and Drysdale are both gone before their selection, taking Wallinder wouldn't be the best idea, as there is a need at wing more so than at defence, and with the talent at forward, just take a forward at 8th.
Ultimately, the Sabres have plenty of options with the eighth pick. They're going to simply rely on what happens ahead of their pick to determine who they take, and though that seems like a "no kidding" statement, it isn't. Most teams lock in on a few guys regardless of where they're ranked and pull the trigger.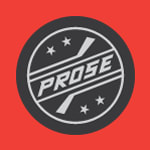 The Sabres will have a plethora of good options and can simply play the waiting game. If they land Stutzle, they're going to be dangerous. However, I'd say they'll be calling Holtz's name come draft day at 8th overall. He's Swedish, fits the physical parameters, and is a good shot to still be available with that 8th selection.