Are Matt Murray and the Toronto Maple Leafs eventually a fit ?
The Pittsburgh Penguins might be forced to deal a goaltender this offseason. If they wind up doing so, should the Toronto Maple Leafs look at Matt Murray?
As we know, the Pittsburgh Penguins may have a goaltending controversy this summer. Last week, Jim Rutherford told The Athletic that "we know it won't be easy" when asked about the Penguins' ability to keep both Matt Murray and Tristan Jarry for next season. Meanwhile, the Toronto Maple Leafs might be needing a goalie soon. This makes them potential partners.
Prior to the pandemic, I felt that the crucial time period here was the summer of 2021. That is when the expansion draft for NHL Seattle will occur. Pittsburgh will only be able to protect one goaltender. That is when the Penguins will have to make a goaltender decision. With the likely salary cap implications of the novel coronavirus pandemic, the Penguins' decision here may have to be moved up a year.
In all likelihood, Murray will be the more expensive option of the two. With the Penguins being a cap team, it will depend on what Murray's asking price is. Those Stanley Cup rings help his case quite a bit. In the event that Pittsburgh cannot keep both goalies, there is one team that jumps off the page as a potential landing spot for Murray – the Maple Leafs.
Current Maple Leafs goaltender Frederik Andersen will be a UFA after the 2020-21 season. By that time, he will be 31 years old. With Toronto being a team that invests so much into sports science and analytics, I do not see Toronto paying his next contract. Murray, meanwhile, turns 26 years old later this month.
While there have been some front-office changes in Toronto over the last five years, Leafs general manager Kyle Dubas was the GM of the Sault Ste. Marie Greyhounds of the OHL. That is where Murray played his junior hockey and Dubas was his GM. Murray spent a year and a half playing for Sheldon Keefe with the Greyhounds as well.
In November of 2019, Sportsnet Hockey Central co-host Justin Bourne reported on The Full 60 Podcast that Matt Murray was on the table & offered as a piece in the Phil Kessel trade back in 2015.
At that time, Bourne was working as the AHL Toronto Marlies video coach alongside current Maple Leafs Head Coach Sheldon Keefe. Dubas was the Maple Leafs Assistant GM during this time period.
This past season, Toronto acquired Jack Campbell and Kyle Clifford. Dubas has a history with both players. Campbell was the Greyhounds goalie when Murray was there. Dubas formerly represented Clifford during his time as an agent.
Dubas is arguably the most progressive and analytically inclined of all 31 general managers. With that being said, he obviously values past relationships, familiarity, and character when making player personnel decisions. That is not driving his decision making, but it plays a decently sized role in it.
Now, the performance side of it is interesting. Murray has been very inconsistent over the last two seasons. He struggled early in the 2018-19 season but had a dominant second half. In 2019-20, Tristan Jarry outplayed him.
Over the last three seasons, here is where Murray ranks out of the 77 goalies who have played a minimum of 1,000 minutes during that span. All data is courtesy of Natural Stat Trick.
Even Strength Save Percentage: .916 (48th)
Goals Saved Above Average (GSAA): -6.15 (55th)
High Danger Save Percentage: .843 (11th)
High Danger GSAA: 15.32 (9th)
Medium Danger Save Percentage: .894 (66th)
Medium Danger GSAA: -16.81 (74th)
In an attempt to visualize these areas to show where Murray is strong and poor, here are the low, medium, and high danger areas of the rink. Murray is well above average in terms of stopping pucks and preventing goals from the high-danger area. He really struggles when opponents generate offensive chances from the medium danger areas and high slot.
If the season resumes, we shall see who the Penguins starting netminder will be. Murray has always been Mike Sullivan's go-to-guy (it is hard to disagree with that), so that would be my bet.
So who and what could the Penguins be getting in return? Travis Dermott and Jeremy Bracco are possibilities. Both players are pending RFA's. Dermott is 23 and is a two-way and mobile defenseman. He is a left-handed shot and is 6-0, 205 pounds. Bracco is also 23 years old and is a playmaking right-winger. He is 5-11 and 185 pounds. With the Maple Leafs forward depth, there have been some trade rumblings over the last year.
Toronto has a plethora of left-handed defensemen. With Morgan Reilly and Jake Muzzin signed long-term, they may not have the cap room or desire to pay Dermott to play on the third pair.
Bracco is a playmaking right-winger. He is 5-11 and 185 pounds. With the Maple Leafs forward depth, there have been some trade rumblings over the last year. By acquiring Marcus Pettersson, Jared McCann, and John Marino, Pittsburgh has had a desire to get younger over the last year and a half. Acquiring one or both of these players would fit that bill.
Dermott's skating and ability to carry the puck are strengths to his game. He uses his edges well and that helps him generate speed and shake off defenders. This would be a nice fit with the Penguins up-tempo style and provide a huge upgrade over Jack Johnson on the Penguins third defense pair.
I love this clip. With two Avalanche skaters about to bait the Maple Leafs into a turnover, Dermott uses his stickhandling and mobility to pull away and reset the breakout. He waits for his teammates to generate speed through the neutral zone before making a stretch pass right on Mitch Marner's tape that leads to a goal.
Over the last three seasons with the Toronto Marlies of the AHL, Bracco has 145 points in 169 games. He has 32 goals total (21 at even-strength). He is not known for being a goal scorer but has produced offense at a high rate at every level he has played at.
After watching some of his 2018-19 season highlights, Bracco is a tremendous skater. He uses his skating ability to create separation and freeze defenders. As the great Mike Lange says, he displayed more patience than Mercy Hospital on this play.
Bracco is very good in tight areas. His patience and calmness with the puck is a great trait to have. Notice how he waited for his teammate to center drive here before attacking the slot. His patience ends up leading to more open ice. He stickhandles around three Rochester defenders in this clip.
While I did not show video footage of it, a lot of his goals are based on anticipating where the puck was going and being in the right spot. Bracco's skating, vision, and playmaking ability would be a great long-term fit alongside Sidney Crosby and Jake Guentzel.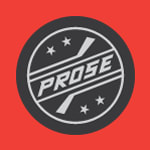 Ultimately, nobody knows what or when something will happen regarding the Penguins and their goaltenders. A decision could be at least a year away. I do know that If Pittsburgh decides on Tristan Jarry as the answer in net, Matt Murray to Toronto makes a lot of sense. If you connect the dots, this could be a trade that eventually happens. Thanks for reading!