Montreal Canadiens: Top 5 players they should target in the NHL draft
The suspension of the NHL season amid the COVID-19 pandemic has shifted hockey fans' attention towards what is next, which is the 2020 NHL Draft. Let's take a look at who the Montreal Canadiens will likely pick.
The Montreal Canadiens didn't have the season they were hoping they would have. After falling out of the playoffs by two points last season, going 44-30-8, they took a step back in 2019-20 before the season was put on hold. They have posted a 31-31-9 record, which is good for the projected eighth overall selection.
They have slowly established one of the best prospect pools in the NHL, especially at forward. Some young forwards who lead the charge are Jesperi Kotkaniemi and Nick Suzuki, and some players who will look to make a major NHL impact shortly are Cole Caufield, Ryan Poehling, Jake Evans, and Jesse Ylonen.
On the blueline, they boast youngster Victor Mete and upcoming young blueliners Noah Juulsen, Josh Brook, and Cale Fleury. Meanwhile, in net, they have prized goaltending prospect Cayden Primeau, while featuring Carey Price on their NHL squad for now. Basically, the Canadiens are well-balanced and will likely just go with whoever they think is the best player available.
The Canadiens current general manager is Marc Bergevin. Bergevin has been in office since the 2012 NHL Entry Draft, thus the 2020 draft marks his eighth with Montreal.
Because he's been there a while, there are a good amount of Bergevin draft picks that can point towards any likes Bergevin has in prospects. I went back and gathered the heights, weights and nationalities of every Canadiens draft pick since 2012 to see if any patterns have developed.
Since 2012, the Canadiens have selected 36 forwards, 20 defensemen, and four goalies for a grand total of 60 picks for Bergevin. First, let's look at the forwards.
Forwards
Of those 36 selections, 15 are Canadian, seven are American, five are Swedish, four are Finnish, two are Russian, one is Slovak, one is French, and one is Swiss. Also among those 36, 28 fall between 5'10" and 6'2" and 21 fall between 160 and 185 pounds.
With the above parameters, the top forward-fit is Cole Perfetti. Perfetti is a Canadian-born center, who stands at 5'10" and 185 pounds. Though he is on the heavy side of what Bergevin likes, he still fits within the parameters.
Perfetti is a consensus top 10 prospect, and so there's a chance he may not be available at the eighth overall pick. However, if he is there, the Canadiens should snag him. He has posted 37 goals and 74 assists for 111 points in 61 games, which is absolutely absurd. Perfetti is an excellent passer, with strong IQ and above-average vision, which has helped him get those 74 assists with the Saginaw Spirit of the OHL.
The next best fit for the Canadiens is Seth Jarvis. Jarvis is a Canadian-born right-winger, who stands at 5'10" and 172 pounds. Though he isn't as highly praised as Perfetti, he has gotten a lot of recognition down the stretch.
I currently have him ranked at 16th, and I'm tempted to move him up. He was ranked 11th by Elite Prospects, and as late as 29th by ISS Hockey. After posting 42 goals and 56 assists for 98 points in 58 games with the Portland Winterhawks of the WHL, Jarvis has been praised for his speed and high IQ. He would fit in quite well with the Canadiens if he were to be selected at 8th overall, that is.
The third-best fit for Montreal is Marco Rossi. He is a bit short for the Canadiens based on the above parameters, as he stands at 5'9" and 179 pounds, but Bergevin has taken five forwards below 5'10", including three who stood at 5'9". They've shown a more consistent willingness to take "undersized" prospects than most other teams.
Another knock on the smaller center is the fact that he is an Austrian-born player, and the Canadiens have never taken anyone who was born there before. However, they have taken from unconventional hockey countries before, like Switzerland, France, and Denmark before, so why not take Rossi?
Rossi posted 39 goals and 81 assists for 120 points in 56 games for the Ottawa 67's in the OHL. He plays a bigger game than his frame suggests, he is speedy and plays with tenacity. He's got excellent offensive capabilities, whether it's with his passing or shooting.
Defensemen
For defensemen, Bergevin has selected 20 total defensemen, with 13 being Canadian, three being American, two being Russian, and two being Swedish. For height and weight, 14 fall between 6'0" and 6'3" and 11 fall between 180 and 200 pounds. With that in mind, here are the two best fits for Montreal.
The top fit on defence for Bergevin is Jeremie Poirier. Poirier is a Canadian-born defenseman, who stands at 6'0" and 192 pounds, putting him within Bergevin's parameters. However, Poirier is ranked as a late-first round pick.
I personally have him ranked 28th in this class. However, he is one of the few defensemen that fit the mould of what Bergevin likes based on his draft history. Thought of as a boom-or-bust prospect, Poirier flashes excellent offensive capabilities but inconsistency in the defensive zone.
The second best fit for the Canadiens is another projected late-first round pick is Braden Schneider. Schneider is a Canadian-born prospect who stands at 6'2" and 209 pounds. Like Poirier, he's one of the few defensemen who fit Bergevin's prototype on the blueline. He has been ranked as early as 13th by ISS Hockey and as late as 46th by Elite Prospects.
I personally have him ranked 30th in this class. With 7 goals and 35 assists for 42 points in 60 games, he has been praised for his passing ability from the point. He's a more balanced and all-around consistent defenseman, as opposed to Poirier. If the Canadiens want a more responsible blueliner with decent offensive upside, he's their guy.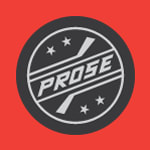 Overall, the overwhelming talent at the forward positions tells me that the Canadiens should absolutely go for a forward. Cole Perfetti would be an excellent addition, but personally I think the Canadiens should absolutely take Marco Rossi if he's there. He'll be a dynamite player and fit in well with the rest of their excellent prospects.