NHL is moving closer to an expanded Stanley Cup Playoffs
According to NHL insider Pierre LeBrun, the league's 24 team postseason format proposal is starting to gain traction and could be close to being agreed to.
Ever since the 2019-20 NHL season was put on hiatus in March, the question on everyone's mind has been "will there be a postseason?" There have been various formats floated around, but the most popular one has been a 24 team format. According to NHL insider Pierre LeBrun, there's finally some momentum going in that direction.
From May 15 to May 17, the league and the NHLPA (player's association) have been having some productive talks about the 24-team format. There are still some wrinkles to work out and there's still a bit of work to be done, but there has certainly be progress made if what LeBrun is reporting is true.
According to LeBrun (subscription required), the 24 team format will not be going straight to the playoffs. Rather, there will be some regular season games beforehand. This is good, as it will allow teams to shake off some of their rust. Having teams enter unfamiliar territory while still getting their skates under them would create a bad product, which isn't good for the NHL or its players.
There are still several questions that will need to be answered before this becomes a reality. First of all, is the league going to have "hub cities", or cities that will host games? Because certain places, such as New York, obviously won't be able to host games anytime soon due to the novel coronavirus pandemic.
Secondly, what will the testing policy be? In order for the league to continue the season, it's safe to say the players are going to want to ensure their own safety. They have every right to ask for and demand a safe work environment. That likely entails regular testing. Which brings up another question – can the league provide regular testing? And what happens if a player, coach, or staff member tests positive?
Thirdly, what's this format going to look like in the end? Yes, there will be 24 teams. But which 24 teams will they be? Will the New York Rangers, who have more points than quite a few teams who might make the postseason, including the Chicago Blackhawks and Montreal Canadiens, make the postseason? Or will they be forced to sit it out because they happen to be in an extremely competitive division? That doesn't seem fair.
Fourthly, this doesn't directly involve the 24-team format, but players will probably want a decision regarding when they'll get their final paychecks. A solution there would likely help the conversations from this weekend continue. At the very least, it would answer a very important question the players rightfully want the answer to.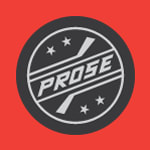 Regarding the NHL Draft, fans should expect a decision soon. The league would prefer it gets done in June, but teams clearly don't agree with that. There's a good chance an announcement will be made at some point this week regarding the draft, according to LeBrun.
The Stanley Cup Playoffs, if they happen, will look completely different than they usually do. It might work or it might not work. But what matters is it sounds like both the NHL and the NHLPA are interested in making something happen.