Toronto Maple Leafs: Which former player would you add to current roster?
The Toronto Maple Leafs have had some excellent players over the years. But if you could go back and put one of them on this year's roster, who would it be?
As an Original Six franchise, the Toronto Maple Leafs have been around for a very long time. They've had some incredible players over the years, as 62 former Maple Leafs have been enshrined in the Hockey Hall of Fame. This brings up an interesting question. If you could add any former Maple Leafs player to the 2019-20 Maple Leafs, who would it be?
First, let's set some ground rules. You're taking the former player during their time with the Maple Leafs. So you're not getting prime Brian Leetch, Bernie Parent, Grant Fuhr, or Eric Lindros, unless you'd like to take them when they played for the Leafs.
Let's go over the most logical choices. I'll break them down by position, give an argument for each player, give my personal pick, and let you guys discuss things in the comments.
Forwards
The first name that comes to mind is former captain Mats Sundin. He's the franchise leader in goals, assists, and points. Though Sundin never led the Leafs to the Stanley Cup, he still had a lot of great seasons in Toronto. He scored at least 20 goals in 17 of his 18 NHL seasons.
Dave Keon is another name that pops up. He led the Maple Leafs to four Stanley Cups back in the 1960s. Keon played mostly in the pre-modern era, but was still an outstanding leader and a very good player. He was named to the Hockey Hall of Fame in 1986.
You know who's a wild card pick? Doug Gilmour. He didn't spend too much time with the Maple Leafs, as he only spent six full seasons (and one game in his final season before getting injured) with the team. However, Gilmour was an outstanding player for the Leafs, as he holds the Leafs' single-season records for most assists in a season (95) and most points (123). He also won the Selke Trophy in 1992-93.
Honorable mentions: Darryl Sittler, George Armstrong, Syl Apps
Defensemen
It's not a secret that the Toronto Maple Leafs could really use a top-four defenseman. So adding a defenseman would make a ton of sense. However, the Leafs don't have too many options there.
Their best one is probably Borje Salming, who played for the Maple Leafs from 1973 to 1988. While he never won a Norris Trophy, he was consistently in the discussion, finishing in the top five in each of his first seven seasons and in the top 15 in each of his first 10 seasons.
Salming was quick on his skates and quite comfortable with the puck. You could argue he was a little bit ahead of his time because he was offensively gifted during a time when the NHL was still adjust to defensemen actually being able to do things on offense.
The legendary Tim Horton (and not just for his coffee shop chain) would be another strong pick. He spent 20 seasons and nearly 1,200 career regular season games with the Maple Leafs. Though Horton was never a team captain, he was an integral member of the Leafs who helped them win four Stanley Cups.
I need a third defenseman and though Red Kelly was never technically a defenseman for the Maple Leafs (he played center), I think he would have been just fine as a defenseman, even with his bad ankle. Kelly did extremely well as a defenseman for the Detroit Red Wings.
Goaltenders
If you're making an all-time Maple Leafs team, its strength would be its goaltending. So it's not surprising the Leafs have quite a few tempting options in net.
The conversation starts with the late, great Johnny Bower. His career got a late start, as he didn't become a full-time NHLer until he was 34 years old. But Bower's career was a terrific one, as he won two Vezina Trophies and helped the Leafs win four Stanley Cups. In 552 regular season games, he posted an impressive .922% save percentage.
You also can't forget about Turk Broda, who backstopped the Leafs to five Stanley Cups. He also won two Vezina Trophies and is the franchise leader in games played for a goalie and wins.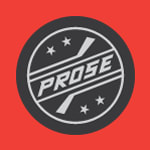 My Choice
I'll have to admit, I'm mighty tempted by Gilmour, Sundin, and Bower (assuming I can get Bower modern training). However, for me, the right choice is Salming. He fits the Leafs biggest team need and would make their blue line a lot better. Also, I'd love to see how he does in the modern game, which would be well-suited for his skillset. Who would you pick? Let me know in the comments!