Dallas Stars: Which former player would you add to the 2020 roster?
The Dallas Stars have had some pretty good players over the years. But if you could add just one to their current roster, who would it be?
The Dallas Stars entered the NHL as the Minnesota North Stars back in 1967. They moved to Dallas in 1993 and won a Stanley Cup in 1999. The Stars have had a lot of stars (pun intended), as they claim 13 Hall of Fame players. If you could put any former Star on this season's roster, who would it be?
Let's set some ground rules. You're only getting the player during their time with the Stars. So no cheating by adding Eric Lindros unless you're taking the 2006-07 season version of him. Also, you're allowed to choose anyone who played for the North Stars. Good news for all you Dino Ciccarelli fans out there! There's also a 200 games played for the Stars minimum.
I'll break the choices down by position, give an argument for each player, give my personal pick, and then let you make your pick in the comments. So let's get this started.
Forwards
When I think of the Dallas Stars, the first name that comes up is Mike Modano. He's the most prolific American player of all-time, leading all American-born players in goals (561) and points (1,374). All but four of those goals and 15 of those points came with the Stars. Modano's the franchise leader in goals, assists, and points, each by a pretty comfortable margin.
Dino Ciccarelli only spent 602 games with the Stars. However, those 602 games were pretty darn special. Ciccarelli is the franchise leader in goals per game (0.55), points per game (1.08), and hat tricks (14).
Joe Nieuwendyk was once traded for Jarome Iginla. Surprisingly, he proved to be worth it, as he won the 1999 Conn Smythe Trophy after leading the Stars with 21 points in 23 playoff games. Of his 11 goals that postseason, six of them were game-winning goals.
Jere Lehtinen was one of my favorite players growing up. I tend to be biased towards Russians, but even though Lehtinen is from Finland, he won me over with his relentless approach to the game. He won three Selke Trophies and helped the Stars win the Stanley Cup in 1999.
Brian Bellows was a fan favorite with the Minnesota North Stars and it's easy to see why. He's second to Modano in goals with 342. Bellows also ranks in the top five in assists and points. However, he never played a game for the Dallas Stars.
Likewise, Neal Broten deserves some love, as he spent time with both the Minnesota North Stars and the Dallas Stars. Brett Hull is an interesting candidate, but keep in mind you're not getting the one who scored over 70 goals in three straight seasons.
Defensemen
Lethinen wasn't my favorite Stars player growing up. That honor belongs to Sergei Zubov, who finally made the Hockey Hall Of Fame in 2019. Zubov didn't win a Norris Trophy, but he was consistently in the conversation. He was one of the first great Russian defensemen to jump to the NHL. Zubov was a bit ahead of his time, as I think his skill set would be perfect for today's game.
Derian Hatcher, surprisingly, is the only Dallas Stars defensemen to ever be named to the first-team or second-team All-Star team. So he warrants consideration. As does Darryl Sydor, who's second to Zubov in points among defensemen.
Goaltenders
The Dallas Stars already have Ben Bishop and Anton Khudobin, so I'm not picking a goalie. But let's get some names out there anyway. Marty Turco is the franchise leader in wins with 262. Ed Belfour spent his best years with the Chicago Blackhawks, but was a brick wall in 307 games over five seasons in Dallas. Gump Worsley isn't eligible, as he only played 107 games for the franchise.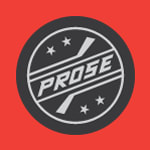 My Pick
Modano would be very nice to add to this year's group. Lehtinen would be a very nice fit with this defensively oriented crew as well. However, I'm not overthinking this, I'm going with the best player – Zubov. Who would you go with? Let me know in the comments!