Akim Aliu Tells Heart Wrenching Truth About His Hockey Life
Former NHL forward Akim Aliu is proof that though hockey should be for everyone, it sure isn't for everyone right now.
Yesterday, former NHL player Akim Aliu told his story to the world about how the league slogan "Hockey is For Everyone" does not ring true. Since joining the OHL at age 16, Aliu was shown the dark side of the hockey world and quickly realized the journey to get to where he wanted to be, an NHL roster, would be one filled with pain and heartache.
This season, Aliu broke his silence about the racial prejudices he faced while playing in the American Hockey League under Bill Peters for the Rockford Ice Hogs back in 2009. These claims, which were heartbreakingly true, helped bring a racist individual to the forefront, costing him his NHL career, as Peters resigned as the head coach of the Calgary Flames, most likely forced given the circumstances.
With time passing from that incident that occurred earlier this year, Aliu was ready to tell his heart-wrenching story which leaves more questions than answers. How did so many people stay silent? How were these actions by coaches and teammates just ignored?
Any hockey player growing up will tell you that belonging was the biggest attraction to the sport. Having teammates, brothers you battle for each and every shift, is a wholesome feeling, being a part of something special. That is what the sport is all about. When that idea is tarnished, the sport becomes nothing more than a nightmare.
And Aliu could have given in to the treatment being dealt his way, but he battled and accomplished his goal of making it the NHL. While his NHL career did not last long, only a mere seven games over a two-year span, he was able to accomplish something that seemed so bleak. And no one can take that away from.
This issue of racial prejudice has come to the limelight this season with two major incidents occurring. Most recently we had a Live Q and A session with New York Rangers prospect K'Andre Miller hacked by a hockey fan who commented racial slurs. And earlier this season Los Angeles Kings prospect Boko Imama was called a racial slur by Bakersfield Condors' defenseman Brandon Manning, resulting in a five-game suspension.
Going back to 1997, former Washington Capitals forward Chris Simon was suspended three games for directing a racial slur at Edmonton Oilers forward Mike Grier. This has been an issue since Willy O'Ree broke the NHL color barrier back in 1958.
While times have changed, racism still remains a strong barrier around the world in sports and in everyday life. P.K. Subban of the New Jersey Devils leads the way in trying to grow the sport to minority groups through his community work and his inspirational acts.
Despite the many incidents that have made their way into the spotlight, hockey should be for everyone. Your race, ethnicity, gender preference, or sexuality shouldn't matter. Once you lace up the hockey skates, you are a hockey player and you deserve the respect from your coaches, teammates, and opponents.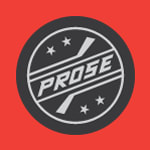 The sport needs to rid players, coaches, and front office personnel who believe otherwise, as that will truly showcase a growth. And while that is something the league is working hard at, they are far from being done. Hopefully, Aliu's story is a wake-up call and resonates with the leaders of this sport to help make a true change.