2020 NHL Draft: Tristen Robins scouting report and interview
Could Tristen Robins be one of the biggest steals of the 2020 NHL Draft?
Tristen Robins is a forward for the Saskatoon Blades of the WHL eligible for the 2020 NHL Draft. In an interview with Dobber Prospects, Robins talked about how he was never truly given an opportunity to play top minutes as a center, what with Kirby Dach taking the limelight, but he prefers playing at the center position.
He was born in Brandon, Manitoba, Canada, on Nov. 15, 2001. The 18-year-old forward stands at 5'10" and 174 pounds. He has been ranked 69th by Future Considerations and 81st by Elite Prospects, placing him as a projected third round pick in the 2020 draft.
In the WHL, Robins recorded 33 goals and 40 assists for 73 points in 62 games this season. The year prior, he had 9 goals and 16 assists for 25 points in 68 games for Saskatoon. He took a massive step forward after being sheltered behind Dach, resulting in an increase of nearly 50 points in six fewer games.
Scouting Report
Robins popped up on my radar when I was approached by Dobber Prospects writer Ashley Glover, who said that Robins was one of the closest comparables to Brayden Point in this draft. Considering Point is one of my favorite players, I took him up on that and did some research. What I found made me a fan.
First off, Robins is an excellent skater. He has great top-end speed that allows him to break away from back checkers and burn defenders wide. Robins has great acceleration, in large part to his strong edge work. The way he picks up speed using his edges in crossovers is fluid, which is vital for prospects.
He has high-end offensive capabilities as well. Robins does a great job using his stick handling and creativity to create space for both himself and teammates. He also possesses a strong vision and a knack for getting the puck to teammates in dangerous areas. Also, Robins has strong awareness and anticipation, which allows him to get into the right spots and time his passes to teammates right.
Despite his somewhat diminutive stature, Robins isn't afraid to play physical and get to the dirty areas along the boards. He does a nice job using his body to protect the puck and bounce off of checks from opposing players.
Defensively, Robins is reliable and responsible. He uses his skating to his advantage in this area, keeping himself in front of the play and using his stick and body to clog passing lanes. More often than not, Robins finds himself in the right position making the right decisions.
Meanwhile, in transition, he yet again uses his skating to his advantage. With or without the puck, he flies through the neutral zone and pushes the opposing defense back, opening up space for his teammates.
The reason Robins arguably isn't a first-round prospect is due to several factors. First of all, he is a smaller forward and needs to bulk up. While that is becoming less and less of an "issue" for teams when drafting players, it's still evident that it plays a role. He also isn't the strongest on his skates and could work on his balance as well as adding more explosiveness in his first couple of strides.
But in my eyes, the biggest reason for him not being a consensus first-round pick is due to the small role he played during the 2018-19 season. Playing behind Kirby Dach and being buried on Saskatoon's roster limited Robins chances to have a big impact early in his junior career. He was given an opportunity this season and has made the most of it, but it's only a one season sample size so some teams are understandably hesitant to draft him too early.
The Interview
Shortly after tweeting about my new-found favorite 2020 prospect, a notification popped up, Tristen Robins liked my tweet about, well, him. I excitedly rushed to his twitter page to thank him for that, and the next day I was given the opportunity to talk to him for an interview.
In the below text, I will be KP and Robins will be TR.
KP: Take me back to when you were little. How big was hockey to you when you first started to get out on the ice?
TR: I didn't start playing hockey until I was a little bit older, but when I got into it I just fell in love with it. Starting late, I wasn't the best player. As soon as I started playing my dad had made a rink in our backyard and I spent so much time out there growing up just skating and messing around on the ice. Hockey has always been one of the biggest parts of my life.
KP: Growing up, a lot of kids have dreams of making it, being drafted and going up on stage to receive their new hat and jersey from whoever just drafted them. When did you begin to realize that those dreams were beginning to be a reality? When did it hit you that, "Oh crap, I could make it!"
TR: I really had everything put into perspective when I started talking with NHL teams. The fact that this was my draft year and all the excitement didn't hit me until that moment. It is so exciting to be finally going through all this with my family and I am really looking forward to the future.
KP: Leading up to the draft, whenever it happens, do you feel any sort of pressure? Or are you taking it in stride and just letting whatever happens over the course of the next couple months happen?
TR: I am not adding any extra pressure on myself. I am just excited to go through the process and like you said just letting whatever happens to happen.
KP: You're currently projected to go in the late 2nd/early 3rd round of the draft. There are obviously a lot of talented teams like the Tampa Bay Lightning, who I cover. Do you think there is an advantage for you as a prospect to be possibly selected by a Stanley Cup contending team? Or is it more of a challenge as you have to work your way onto a loaded roster?
TR: Honestly, to be selected anywhere at all would be a huge honor. It would be a challenge no matter what team in the league [drafts me] to be able to crack the roster. But I can't wait for that opportunity and to embrace that challenge.
KP: Who was your favorite team growing up and why?
TR: My favorite team growing up to watch was Pittsburgh. I loved watching Crosby play. He does all the little things that most people don't notice extremely well. He takes control of a game all by himself. I really admired that team growing up.
KP: I initially heard about you by another writer who told me you're one of the top comparables to Brayden Point's game. That doesn't mean that you necessarily wanted to have pieces of his game in yours, however. But is there a player that you look up to and try to implement a part of his game to yours?
TR: I would actually say Brayden Point or a Brendan Gallagher. I play a high tempo game but also with a high skill set and the ability to make quick plays under pressure.
KP: What would you say is your biggest strength?
TR: My biggest strength would be my skating. I feel that I have an exceptional skating ability that sets me apart from others.
KP: What do you think you can improve moving forward to boost your chances of lacing up the skates for an NHL game?
TR: I feel like I'd have to improve everything in order to play in the NHL. You could never be good enough, I'm going to keep working on every aspect of my game to further my career.
KP: I just want to say thank you for the opportunity, and that you are my favorite prospect heading into this draft.
TR: I appreciate your time! Thank you so much!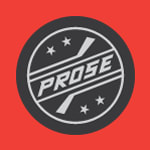 To wrap this up, I again want to thank Robins for the opportunity, and to wish him the best of luck as the draft approaches!