Dallas Stars: Anton Khudobin achieves huge milestone in 2020
For the second straight season, the Dallas Stars had a goalie with the best save percentage.
The Dallas Stars have had quite the roller coaster season. They had to let go of head coach Jim Montgomery in November despite having one of the best records in the NHL at the time. It took them a bit to start rolling under new head coach, but they've been rewarded for their efforts by finishing in the top four in the Western Conference.
A lot of their success over the past two seasons have come thanks to their outstanding goaltending. Their defense has made it relatively easy for them, but still, their goalies deserve a ton of credit. The Stars have struggled at times this season, but their goaltending has been their constant throughout this season.
Last season, Ben Bishop led the NHL in save percentage (.934%). This season, Anton Khudobin has continued the trend, doing so with a .930% save percentage.
That's right, the Stars have had a goalie lead the league in save percentage (minimum 23 appearances) in each of the past two seasons.
This is pretty rare, as the Stars are the first team in the post-2013 lockout era to do so. They're also the first team to pull off the feat since the Boston Bruins did it for three straight years from 2008-09 through 2010-11.
Khudobin and Bishop have been a huge part of the Stars' success. They form an impressive tandem. Both goalies are on the wrong side of 30 years old, so having each other is mutually beneficial.
Bishop and Khudobin can give the other a break when they need it. This is especially important since the Stars do a lot of traveling since they're in the Western Conference.
Together, Bishop and Khudobin led the team to having one of the best save percentages in the NHL for the second straight season. This season, the Stars had the second-best team save percentage in the league (.920%), trailing only the Boston Bruins (.921%). They also allowed the second fewest goals (174), again only trailing the Bruins (167).
Last year, the Stars upset the Nashville Predators in the first round and nearly upset the eventual Stanley Cup Champion St. Louis Blues in the second round. Their goaltending played a huge role in that.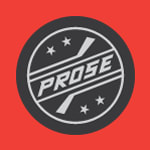 It remains to be seen how having such a long break before the 2020 Stanley Cup Playoffs will affect teams. But it's hard to imagine the Stars don't have a significant advantage by having two quality options in net.