New York Islanders: Anders Lee speaks out on murder of George Floyd
New York Islanders captain Anders Lee had a lot to say about the murder of George Floyd and racism.
A team captain is someone who steps up and speaks up, even when it's not convenient. New York Islanders team captain Anders Lee showed why he wears the "C" on his Isles jersey on Twitter. The Minnesota native had a lot to say about the murder of George Floyd, the protests that followed, and racism in general.
Lee is usually fairly quiet, but these issues clearly struck a chord in his heart. NHL players and teams have been releasing statements, but this is easily one of the most heartfelt.
It's especially noteworthy because most of the players who have passionately spoke about these issues are black. Evander Kane has been especially vocal. So have P.K. Subban and his brother, Malcolm Subban. However, Lee is caucasian.
The Islanders also released a statement, but it was much more vague and sort of controversial because of its wording. They tried a bit too hard to please everybody and wound up failing miserably. However, it is worth noting the Islanders retweeted Lee's statement and stood behind their captain.
Lee has a special connection to the Floyd murder. He was born in Minnesota and was raised in Edina, which is about 10 miles or so from where Floyd was murdered. Floyd was a victim of police brutality and it's sickening his life was cut short because of something so horrific.
It's impressive to see so many players making a stand against police brutality and racism. However, words are merely words. And words aren't nearly as important as actions. The NHL must continue to do everything in its power to make sure hockey is for everyone.
America's hurting deeply right now. Usually, sports are there to give us a distraction. But thanks to the novel coronavirus, sports aren't here right now. So it's important for players like Lee and for teams to speak up and make a stand against the issues that are plaguing our society.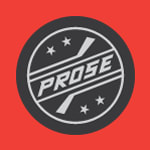 If you'd like to donate to help out charities during these tough times, here's a link to some resources. You can also search online to find somewhere you can donate to bail funds for protesters. If you're not in the position to donate financially, you can simply just listen to the voices that are hurting.