NHL teams, players, and fans must back up words with actions
NHL teams and players must back up their condemnation of racism and police brutality with words.
The entire world has been shocked by the recent murder of George Floyd by Minnesota police officers. Protests have been occurring around the world. Everyone's been releasing statements condemning racism and police brutality while supporting the Black Lives Matter movement, and that includes the NHL.
As a whole, the league recently released this statement.
This statement is quite vanilla, to say the least. At no point did they directly mention the peaceful protesters, nor did they even mention Floyd's name. Nor did the league mention the Black Lives Matter movement, or even any of the victims of police brutality, or the words "police brutality", for that matter.
Over the past few days, teams have been releasing statements as well. Some have even been amplifying the voices of their players (I see you Tampa Bay Lightning and Winnipeg Jets). You can find a whole list of the statements in this article from Russian Machine Never Breaks.
Here are some highlights (and lowlights) from these statements.
As you can see, the Bruins did a pretty good job. And the Canucks actually mentioned Black Lives Matter, which is a good thing! But other than the Bruins and the Canucks, no team mentioned the cause, though the Chicago Blackhawks did mention it during their Blackout Tuesday post.
Now, why should teams have to release a statement, you ask? Well, the NHL claims "hockey is for everyone". If they want to live up to this statement, they've got to be strong allies, especially to underrepresented groups, such as minorities. Allies don't take time off from supporting. People around the world are hurting. Sports are usually here to give us a release from the real world. But sadly, there are very few sports right now. Teams have got to step up.
Also, hockey does not have a good history with racism. The sport has been plagued with it for a while. Only recently have people started to realize this, as Bill Peters was fired as the head coach of the Calgary Flames back in November for things he said and did to Akim Aliu.
We're not even a full month removed from New York Rangers prospect K'Andre Miller having a question and answer session flooded with unacceptable racial slurs. Oh, and did I mention the Rangers are the only team who have yet to release a statement?
Players have also been speaking out. A healthy portion of them, much like the teams' statements, are watered down cookie cutter stuff. But some of them have been extremely good. Even Sidney Crosby of the Pittsburgh Penguins, who personally witnessed the 1991 Halifax racial riots, released a statement.
Here's are some of the players who have said something.
As I said earlier, a lot of people and organizations around the world have been saying and writing words. But all of those words are utterly, completely meaningless unless they inspire action. Words can't help pay for anything. But Tom Wilson of the Washington Capitals donating to several charities will help.
And it's not just the teams and players who are responsible here. It's our duty as fans to create a safe, welcoming environment for all people, regardless of their race, background, sexual orientation, gender, or not.
That said, I struggle as a white man to come up with ways to help. I have no clue what it's like to be a minority. My voice shouldn't matter at all right now. What matters are the voices who are deeply hurting and haven't been heard from nearly enough. The NHL, as a whole, must listen to those voices.
Lately, people have been having a lot of uncomfortable conversations. That's good. Talking about change and how we haven't been good enough as a society isn't supposed to make you comfortable. It's supposed to make you feel agony, pain, and guilt. But without those conversations, and without actions to back up those words, all of the statements, words, and promises we make are meaningless.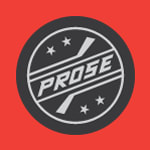 If you'd like to get involved, Black Girl Hockey Club is a terrific place to start. You can also donate to Black Lives Matter here. Also, check out this post on how to be a strong ally from Jashvina Shah. Support black-owned businesses. And when you see discrimination or racism, don't be silent. Speak up. Help others.