Columbus Blue Jackets: Why We Were Wrong About Elvis Merzlikins
Nobody expected Elvis Merzlikins to carry the Columbus Blue Jackets, but he has.
July 4, 2012 is a day I remember well. That's when I got the sad news that Zach Parise was leaving my New Jersey Devils for the Minnesota Wild. Those memories of my former captain leaving made it easy for me to feel sympathy for Columbus Blue Jackets fans when Sergei Bobrovsky and Artemi Panarin left in free agency last summer.
Even if the loss of Panarin hurt, Bobrovsky was perhaps the franchise's most beloved player. His play single-handedly brought the team not only two Vezina Trophies, but the respectability the still young franchise lacked. Even if it wasn't a surprise he took his talents to the Florida Panthers play, the Blue Jackets goaltending leading into this season was a major question mark.
Joonas Korpisalo was expected to be promoted from back up to starter after Bobrovky's departure, with rookie Elvis Merzlikins thrown in the mix. I wasn't sold on Merzlikins and even said so in my preseason round-up of Metropolitan Division goalies. One season, and a surprising Blue Jackets team, later, I can say that I was wrong about Elvis Merzlikins.
Sure, the kid was highly touted to finally make a North American debut, but he had huge shoes to fill. Plus this was a Blue Jackets team that expected to have its best days behind them after their two prized free agents left. Instead, Merzlikins silenced his critics, including me.
For some reason, he began to remind me of former Calgary Flames goaltender Karri Ramo. Ramo entered the leaves under similar circumstances after the departure of MiIka Kiprusoff after his retirement. Ramo had three rather uneventful years as a backup in Calgary. After starting the 2016-2017 season in the AHL, he took his talents back to Europe.
Merzlikins sample size is much smaller with only one year of professional NHL experience, and a shortened NHL season at that.
His start to 2019-2020 wasn't great, but after his New Years' Eve win over Florida, there was no turning back. Merzlilins "ended" the 2019-2020 regular season with elite numbers, including a 2.35 goals-against average and 0.923% save percentage.
Granted, those statistics were earned in only 33 games, far less than you'd expect a star netminder to play. Still, it was good enough for Columbus who awarded him with a two-year contract extension at the end of April with the NHL season still suspended. A poll of NHL.com writers released on the NHL's Twitter account also had Merzlikins in fourth place for the Calder Trophy for this season.
There's still a lot of question marks surrounding Merzlikins. Let's be honest there are still a lot of questions surrounding the rest of this NHL season in general. How will he perform in the playoffs? Will his success be sustained? Remember fellow one-year goaltending wonder Steve Mason, who also suited up for the Blue Jackets in his best, and rookie, season.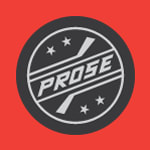 Don't expect a Jordan Binnington type run, but then again Merzlikins has proved me wrong before. If he can keep this up Merzlikins is as described in his journey to the NHL. The Blue Jackets found a worthy successor to Bobrovsky, and their fans should be thrilled.